Vibration screen for aggregate, sand and mining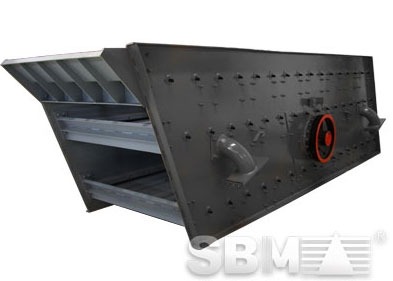 Vibration screen is used as Classification Screen in aggregate production, sand making and mineral ore mining industry.
SBM is Vibration screen manufacturer in China, and offer stationary vibrating screen and mobile crushing and screening plant for quarrying and mining business. They are ideal for high tonnage operations such as coal and mineral processing or large-scale aggregate productions.
Vibration screen for aggregate
In the building aggregates production line, Vibration screen work together with crusher, feeder, and belt conveyor to make up the whole crushing and screening plant. Inclined Vibration screens are designed to suite to high efficiency, large capacity sizing operations in heavy-duty applications.
These vibration screen with Single, Double, Triple and Four deck arrangements are available to suit the requirements of different aggregate stone projects in Kenya, Indonesia, Mexico, Malaysia. Special type of screen holding system provides better stiffness to the screening surface as well as protects the side plate of the screen frame from abrasion.
Vibration screen for sand
Vibration screen is a sand classifying screen which uses the cylinder eccentric shaft vibration device and the eccentric weights to adjust the amplitude. It can divide the mixed sand gravel materials with different grain size into a number of different levels of granularity through single or multilayer screen surface.
SBM can offer circular vibrating screen and liner vibrating screen for classifying in Philippines, china, USA, UAE, Zimbabwe, and Brazil. These screens features stable structure, strong exciting force, high efficiency, low noise pollution, durability, easy to maintain and safety in use. It Adjustable counter weight arrangement to suit the requirement for optimizing the screening efficiency.
Vibrating screen for mining
Vibrating screen is a type of classified machine used for classification, coal dressing, mine ore beneficiation like iron ore, manganese ore mining plant. It can to separate materials into various sizes.
PSBM can offer screening machine for iron ore mining in Malaysia, Australia, manganese ore crushing and screening plant in South Africa, Ukraine, Australia, India, China, Gabon and Brazil. OF course, we not only supply these screen for sale, but also offer types of crushers, feeders, belt conveyors and grinding mills for the mineral beneficiation plant.
Related Machine