Mining equipment
Mining equipment is the machine that are used to mine ore, or crush stones. There are many types of it. Personnel Carriers is transportation equipment including truck, Tractor. Material Handling is mainly Forklift. Of course, there are road builder, construction equipment such as pneumatic concrete placer. At here we mainly introduce mining crushing and grinding equipment.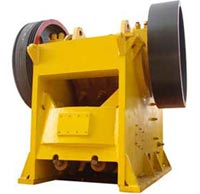 Mining crushing equipment is mainly the crushers. These stone crushers are used to crush big stones or ores, such as gravel, marble, limestone, basalt, granite, coal, iron ore, copper, chrome, alumina (bauxite). There are five main types. They are jaw crusher, impact crusher, cone crusher, vsi stone crusher (sand making machine), hammer crusher. These crushers are not used lonely, uaually they compose the complete crusher plant.
In south Africa, gold mining plant is used to mine stones with gold, and crush these gold ores into small grains for gold extraction. SBM crusher and vibrating screen are usually used as gold mining equipments in South Africa. SBM can offer the complete crushing plant with a capacity of 10 ton/h - 500 tons/h, consisting of the following: Feeding chute, Gama scale (radio active scale), primary screen, jaw crusher and VSI (vertical side impact) crusher, ball mill, secondary and tertiary screens and MCC (Motor control centre) for the above Flotation plant.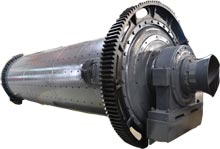 If your products is powder, then you need mining milling equipment. Coal mill and cement mill is the most common milling machine. General mining mills need work together with crushers. First big stones are crushed into small pieces by crushers, and the size reach the requirements. Then small stones are grinded into powder. What is uaually used is ball mill, vertical mill, raymond mill, ultrafine grinding mill and trapezium mill.
In Zimbabwe, mining industry is focussed on a diverse range of small to medium mining operations. The most important minerals produced by Zimbabwe include gold, asbestos, chromite, coal and base metals. SBM supply grinding mill for sale in Zimbabwe for gold minig, coal preperation plant.
Mining equipment manufacturer
SBM is a professional mining company, and supplies all kinds of mining equipments for sale, such as stone mining equipment, gold mining equipment, chrome mining equipment, diamond mining equipment, Cu mining equipment, coal mining equipment, cement equipment, concrete equipment etc. Now our mining equipments have exported to all over the world such as USA, Canada, Aurtralia, South Africa, Japan, Indonesia, Pakistan, India, dubai etc. We provide you the best mining equipments with reasonable price and perfect service for mining, processing plant.
Related Products
Contact E-mail: [email protected]