Stone grinding machine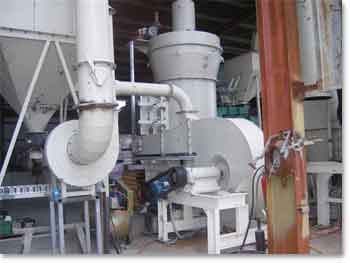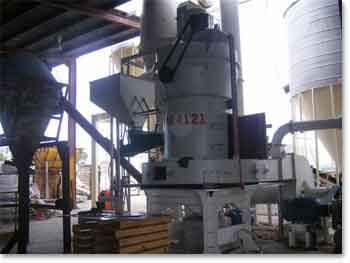 Stone grinding machine is used to grind stones or rocks and mine ores into powder in ore mining, construction building materials, cement grinding plant and ceramics industry. According to the different fineness, choose the different stone grinding machine to make up the complete powder grinding plant.
Type of grinding machine
Grinding mill for Cement industry
Ball mill is one of main cement grinding machines. It is used to grind raw materials such as limestone, gypsum, coal and cement clinker into powder to make cement. Of course ball mill has several types to adapt to different processing requirements. It has many advantages:
1. be more adaptable
2. big crushing ratio
3. simple structure
Grinding mill for Thermal power plant
Vertical roller mill is widely used as coal mill in the thermal powder plant. So it is also called vertical coal mill. It can grind coal into powder working with hammer crusher. Vertical mill is also widely used in calcium carbonate powder production line. In the calcium carbonate grinding plant, vericla mill can produce calcium carbonate powder by crushing and pulverizing limestone, granite, quartz into powder.
Ultrafine grinding mill is a super thin powder mill with high-efficiency and low-cost. It is applicable to stones with Moh's hardness less than 9 and humidity under 8%, such as calcite, chalk, limestone, dolomite, kaolin, bentonite, talcum, talc, magnesite. In the milling process,ultrafine grinding mill and other milling powder machine such as small hammer mill make the complete stone grinding plant.
These stone grinding machinery, have special character. According to your requirements, choose the right machine to compose the complete grinding line with crusher machines and other mining equipments.
Stone grinding machine manufacturer
SBM is a professional stone grinding machine manufacturer in China, and offer types of grinding mills and spar parts for stone powder production line. We also design the complete stone powder grinding plant for cement grinding and mine ore processing in India, Pakistan, Malaysia, Philippines, USA, Nigeria, Libya, Algeria, Egypt, Ethiopia, Brazil, Peru, Mexico, Ecuador.
Stone grinding porject
Contact E-mail: [email protected]