Marble grinding machine
Marble grinding machine is used as powder making machine. In marble powder production line, it is used for grinding marble into calcium carbonate powder.
Types of Marble grinding mill
In marble powder manufacturing process, there are types of marble grinding mill used as pulverizing machine.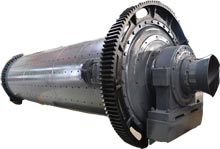 Marble ball grinding mill is large grinding machinery used in marble grinding plant. It's capacity is very large, and mainly used in coal, cement clinker, mineral ore and glass grinding. SBM can offer ball mill, vertical ball mill for sale with competitive price for marble powder grinding plant.
Raymond mill is the stone mining machine used for marble powder processing. The finished size is 0.125 mm, 0.075mm, 0.044mm. The capacity can be 2 t/h - 5 t/h. SBM raymond mill is popular for marble powder production in India.
Trapezium mill can be used in powder manufacturing process to produce marble powder with 325 mesh size. The ladder-shaped roller and ring improve crushing efficiency greatly. The roller and ring are designed in invented trapezium, which reduce the material's slipping speed between rollers and ring, extend grinding time, and enhance crushing effect.
There are other grinding mills such as verticla roller mill, scm ultrafine grinding mill used as marble powder making machine.
Marble grinding machine manufacturer
SBM is a professional marble stone grinding machine manufacturer in China, offer marble crushers and grinding mills for sale with perfect price for marble powder manufacturing process. SBM also design and the complete crushing and grinding plant for marble powder production line in Germany, USA, Yemen, Libya, South Africa, Egypt, Vietnam, India, Philippines, Indonesia, Iran, Pakistan, Nigeria, Ethiopia, Brazil, Nigeria, and Zambia.
Marble grinding plant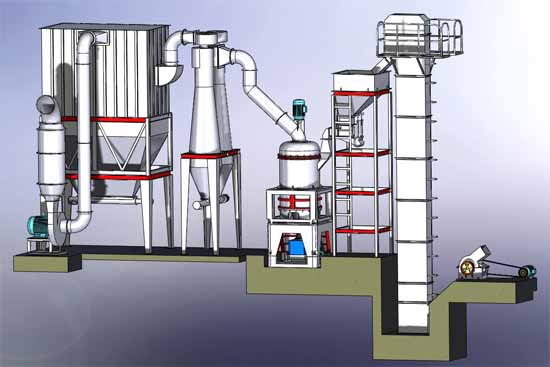 The complete marble grinding plant includes main grinding mill, crusher machine, powder classifier, cyclone collector, decelerator, dust catcher, blower, motor, belt conveyor, and vibrating feeder.
Marble powder manufacturing process
In the marble grinding plant, marble firstly is crushed into small size by marble crushers. Then the small marble particles is grinded into powder in marble grinding machine. The suitable mesh size for marble powder is gathered by powder classifier. The rotating turbo in the powder concentrator will make the coarse materials return to the mill and reground. These marble powder can be used as filler in coatings, plastics and rubber industries.
Stone grinding Project