Limestone Grinding machine
Limestone grinding machine is used as limestone powder making machine in the grinding plant. In the limestone grinding process, limestone is pulverized into powder for cment plant and coating industry.
Type of limestone grinding mill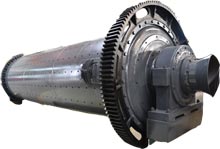 Ball grinding mill is the used as Limestone powder making machine to grind limestone into fine powder. Ball grinder mill has two ways of grinding: the dry process, and the wet process. It is the key equipment used for grinding crushed stone materials into powder in cement plant.
Raymond mill is also common limestone grinding machine used in limestone powder production line. This machine can be used in Limestone milling plant for powder manufacturing.
Vertical roller mill is used as limestone pulverize machine in grinding process, and produce limestone powder with 0.0445mm.
Ultrafine grinding mill is the ultra fine ground limestone powder making machine. The final size of powder is 0.047-0.005mm in limestone powder grinding plant. The capacity is 350 kg/h- 6000kg/h. It will lighten pollution and noise by using deduster and muffler, which achieves environmental protection requirement.
Limestone grinding machine manufacturer
SBM is a limestone crusher and grinding mill manufacturer and supplier in China, and offer all types of limestone crusher, pulverizing and grinding machine with best price for sale for lime stone and calcium carbonate powder production line. SBM also design the special complete limestone crushing and grinding plant for cement plant with installation, maintenance service for USA, Russia, France, UAE, Poland, Germany, Indonesia, India, Malaysia, Uganda, Saudi, Egypt, Pakistan, Vietnam, Philippines, Canana, South Africa, Zimbabwe, Ukraine, Brazil, Mexico.
Limestone grinding plant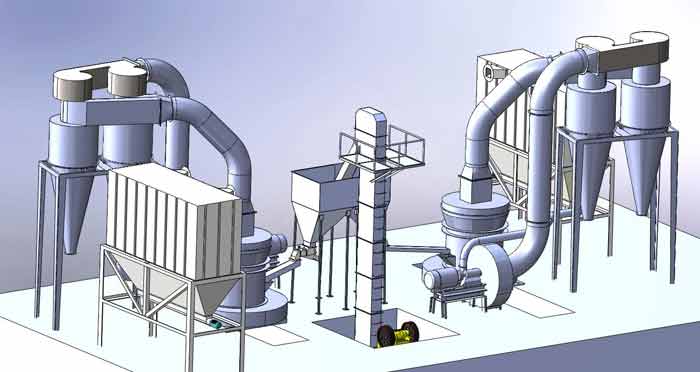 Limestone grinding plant is used for powder production for papermaking industry and cement gridning plant
In paper making plant, limestone grinding plant is used for manufacturing limestone powder for Packing. Limestone is firstly crushed by limestone crusher, then the particles are grinded into powder by limestone grinding machinery. The powder with diameter less than 0.002 mm is used in Paper-making process for neutral sizing and coated paper.
In plastic, coating making plant, the limestone powder with 0.01-0.015mm is used as padding of coating. While the powder less than 0.01 mm is used as padding of plastic, rubber, papermaking, the powder less than 0.005mm is used in printing ink making.
In the absorbing reagent production line, limestone is crushed into the small size with 0-2mm by limestone crusher. These small particles that range of diameter is 0-0.45mm take up 50%. They can absorb sulfur dioxide.
In the cement grinding plant, limestone grinding mill is used to grind limestones into powder for cement clinker. Then these cement clinker with coal, gypsum powder go through calcination calcine to make white cement.
Stone grinding Solution