Ultrafine Grinding Mill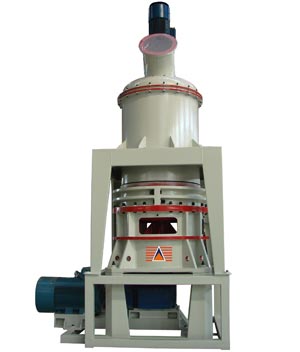 Ultrafine grinding mill also called super thin mill is a grinding machine to produces thin power and super thin power.
SCM Series ultrafine grinding mill is based on more than 15 years' production experience of our company, we absorb technology advantages from the same field abroad and domestic, organizing elite powder processing experts to investigate, research, try again and again; finally, we develop this high-efficiency and low-cost SCM Series Ultrafine Grinding Mill.
Ultrafine Grinding Mill Construction
The whole system of the Ultrafine grinding mill consists of main unit, deceleration machine, classifier, blower, hammer crusher, dustpan elevator, electro-magnetic vibrating feeder, impulse dust cleaner, piping device, cyclone collector device, classifier, high-pressure motor and muffler.
Ultrafine Grinding Mill Application
SCM ultrafine mill for calcite grinding plant
In India, SCM Series Ultrafine grinding mill can grind calcite into powder with 600 mesh for coating and toothpaste, powder with 800 mesh for annexing agent in pvc and cable, powder with 1250 mesh for papermaking and paint.
SCM ultrafine mill for mica powder production
In India, in mica powder production line, SCM Series Ultrafine grinding mill can grind mica into powder with 1250-2500 mesh for cosmetics raw materials and aeronautical material.
SCM ultrafine grinding mill for calcium carbonate production
In Pakistan, SCM ultrafine mill is used as super fine calcium carbonate grinding mill for calcium carbonate powder manufacturing with 1250 mesh.
Ultrafine Grinding Mill Main Features and Benefits
High efficiency
Under the same condition of finished particle size and power of motor, the SCM Series super thin grinding mill output is 40% higher than airflow mill and whisk mill.
Environmental protection
Pollution and noise are lightened by using deduster and muffler so as to reach the requirement of national environmental protection.
High safety
No axle tree or bolt is used in the grinding chamber, so there will be no worn out problem of bearing and sealing parts, and also no loose of bolts.
The Finished size of this Series super thin grinding mill can reach to d97≤5μm.
High using rate of spare parts.
Ultrafine Grinding Mill working principle
The main motor of the grinding mill drives main axle and every layer rotating by the power of reducer. Dial drives numbers of rollers rolling and rotating in the ring by pintles. Big materials are crushed into small particles by hammer crusher. Then they are sent to store house by elevator. Vibrating feeder send the materials evenly to the middle of the upper dial. Under the function of the eccentricity, the materials fall into the ring to be pressed, crushed and milled into pieces by rollers. After the first crush, materials fall into the second and third layer. The pumping of the high-pressure centrifugal blower put the outside air into the machine. The coarse powder will be brought into the classifier.
The rotating turbine in the collector makes the coarse particles fall back for regrinding. The fine particles will come into the cyclone collector with the airflow and discharged by the discharging valve on the bottom of the collector. They are the final products. The airflow with little dust will be discharged through blower and muffler after being purified by the cyclone collector.
Ultrafine Grinding Mill Specification
| | | | |
| --- | --- | --- | --- |
| Model | SCM6015 | SCM8021 | SCM10027 |
| Roller Number | 15 | 21 | 27 |
| Diameter (mm) | Φ600 | Φ800 | Φ1000 |
| Ring Number | 2 | 2 | 2 |
| Main Unit Speed(mm) | 235 | 235 | 235 |
| Max. Feeding Size(mm) | 10 | 10 | 10 |
| Final Size (mesh) | 325-2500 | 325-2500 | 325-2500 |
| Capacity (kg/h) | 350-2500 | 600-4000 | 900-6000 |
| Overall dimension (m) | 10×2×5.5 | 12.4×2.5×5.8 | 14.5×3.8×6.3 |
Name
Unit
Specification and technical data
SCM6015
SCM8021
SCM10027
Motor of Main Unit
Model
Y250-4
Y250-4
Y250-4
Power
Kw
37
55
90
Adjustable Motor of Classifier
Model
Y180M-4
Y180M-4
Y2VP200L_4
Power
Kw
11
18.5
30
Motor of Elevator
Model
Y100L-4
Y100L-4
Y100L_4B3
Power
Kw
3
3
3
Motor of Blower
Model
Y225M-2
Y225M-2
Y2_280M_2
Power
Kw
30
45
90
Hammer Crusher
Model
250-400
250-400
250-400
Power
Kw
5.5
5.5
5.5
Vibrating Feeder
Model
GZ1F
GZ1F
GZ1F
Power
Kw
0.06
0.06
0.15
Unload Valve
Model
ZJD-1:40
ZJD-1:40
ZJD Y802-4
Power
Kw
0.75
0.75
3
Impulse Dust Cleaner
Model
BMC72-11
BMC72-11
BMC72-11
Power
Kw
3
3
3
Note: This specification is just reference, any changes are subject to the Ultrafine Grinding Mill products.
Attachment:


Ultrafine Grinding Mill PDF
Contact E-mail: [email protected]