Mica Beneficiation process
Mica is the most widely distributed rock-forming minerals, and The most common mineral species are biotite, muscovite, phlogopite, lithium mica, sericite.
Mica Beneficiation process
According to the nature and the different types of mica material, there are different mica processing methods. Sheet mica according to the shape. Crushed mica adopts winnowing.
Dry mica beneficiation process:
coarse crushing → Miscellaneous → separation → fine crushing → Grinding → Classification → Packing
Wet mica beneficiation process:
Washing → coarse crushing → fine crushing → grinding → separation → drying → classification → packing
Mica beneficiation machine
In mica beneficiation plant, the most used equipments are crusher machine and grinding mill. They are used for crushing and grinding mica mine for powder making.
Mica crusher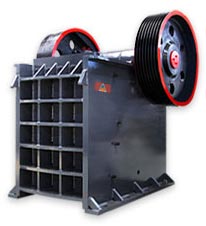 Jaw crusher is the most commonly used crusher machine for crushing mica. The capacity of small jaw crusher is 1t/h. While the large scale jaw crusher is 300-800 tons/h. Jaw crusher is the primary mica crusher used for coarse crushing process. SBM can offer PE and europe type jaw crusher for sale with competitive for mica crushing plant.
Hammer crusher is another widely used mica crushing machine. It can crush mica into mica flake less than 15 mm. In the mica powder making production line, hammer crusher is used before grinding process.SBM can offer types of hammer crusher and hammermill used for mica powder production line.
Of course there are other crushers to be chosen to crush mica, such as impact crusher, cone crusher and mobile crusher. The crushed mica is the raw materials for mica paper and mica powder.
Vibraitng screen is the essential mica screening machine. According to the requirements of fineness, we can install the different layers with different screen pore size.
Mica grinding mill for mica powder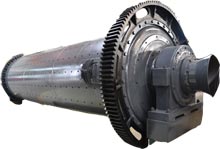 Ball mill is the most common mica mill machine. The finished size of ground mica powder is 0.074-0.4mm, and the capacity of ball mill is 1-30 tons/h. In the mica processing plant, ball mill is the main mica grinding machine used for mica powder making.
Raymond mill is also the common mica mill used in mica beneficiation plant. In the mcia powder production line, the fineness ground by raymond mill can be upto 0.044mm. The capacity is 1-3 t/h.
The common mica powders are 6-10 mesh, 10-20 mesh, 20-40mesh, 40-60 mesh, 80mesh, 100mesh, 200mesh, 325mesh, 400mesh, 600mesh, 800mesh, 1000mesh, 1250mesh, 2500mesh.
Besides these mica crushing and powder making machine, there are other important beneficiation processing machinery.
Mica crushing and grinding machines supplier
SBM is the mica powder making machine manufacturer in China, and supplies the complete mica crushing, screening, and grinding machines for mica beneficiation plant. Of course we also can design and provide crusher machines and grinding mills for other stones, such as limestone, calcite, talc etc. Now our mica crushers and grinding mills have been expored to many countries used for mica processing plant, such as India, USA, Brazil, Russia, Philippine, Sri lanka, Columbia, Macedonia and Iran.
Related Stone Grinding