Talc powder production line
In talc beneficiation process, talc grinding process and flotation is the important method for extracting.
Talc powder grinding process:
Talc → coarse crushing → secondary and fine crushing → grinding → classification → fine grinding →classification
Talc flotation process:
Talc ore → coarse crushing → screening → fine crushing → classification → flotation → concentration → filtering → drying
Machine used in talc powder production line
Talc crusher machine for crushing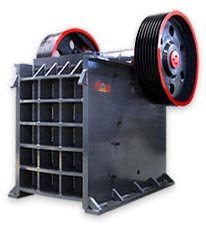 Jaw crusher for talc: Jaw crusher is the primary crushing machine used in talc crushing plant. It is the important mining equipments used in talc beneficiation and processing plant. SBM can offer PE and europe type jaw crusher for sale with best prices used for talc crushing plant.
Cone crusher is the talc fine crushing machine. It is widely used in talc fine crushing process. Cone crusher is the common mining equipments, and has three types: CS series cone crusher, hp cone crusher with hydraulic system, spring cone crusher. SBM Cone crusher is appropriate for crushing with stable structure, high efficiency, high reduction ratio, high output, easy operation and cost effective, regular product shape, strong compatibility with crushing hard particles.
Not only stationary crusher is used in talc processing plant, but also the mobile crusher is used.
Mobile crusher is the convenient crushing plant uniting crushers and vibrating screen. It is the complete crushing and screening plant. SBM can offer four types of mobile crusher plant for sale. They are portable jaw crusher, portable impact crusher, portable cone crusher and crawler-type mobile crusher.
Talc grinding mill used for talc powder making
In talc powder production line, crushed talc is grinded into powder. Talc powder usually is 200 mesh and 325 mesh, and is used for paper making. The fine talc powder is less than 5 um, and mainly used in Coatings, paints, pharmaceuticals, cosmetics, plastics and other industries.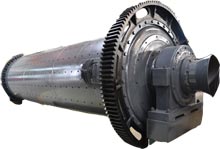 Ball mill for talc: Ball mill is the main talcum powder making machine. It is used in talc powder manufacturing process to grind talc mine into small grains with capacity of 1-3 t/h.
Raymond mill for talc: Raymond mill is used for grinding talc into powder less than 0.044mm. The complete talc powder grinding plant includes jaw crusher, elevator, vibrating feeder, classifier, collector cloth deduster and high-pressure blower.
Ultrafine grinding mill for fine talc powder: The fine talc powder is usually 1250 mesh, 2500mesh, and 7000mesh. In order to get fine talc powder, we choose the ultrafine grinding mill used as talc fine powder making machine. The finished size can be upto 0.005 mm, and the capacity range from 320 kg/h to 6000kg/h.
Vibraitng screen
is the essential talc screening machine. It is used in screening process. Ususlly it has three grade:>100mm, 30-100mm, <30 mm.
Talc crusher and mill supplier
SBM is a manufacturer of talc crusher and grinding mill in China, and design the crushing plant and grinding production line for talc powder making plant in south Africa, Russia, Pakistan, Egypt, Pakistan, Afghanistan, India, UAE, USA, Malaysia. We also desing the talcum powder manufacturing process for talc extracting. We can provides all types of construction and mining equipmetns for ore mining, beneficiation, processing, refining, and have some agency all over the world.
Related Grinding