Service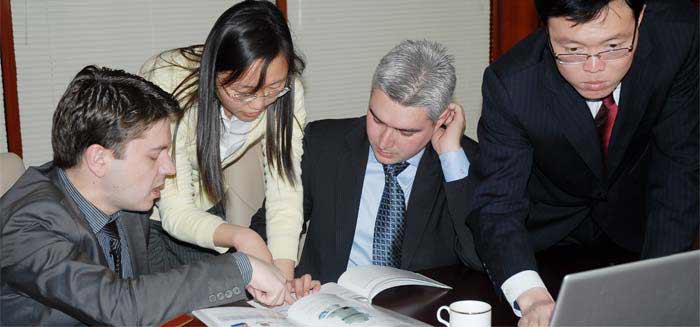 Service Objective :Service available around the clock
We spare no efforts to perfect our pre-sale, in-sale and after-sale services and focus on every detail from the design stage to final installation. The aim of our work is your satisfaction.
1. Pre-sale service:
We have a great re-sale consultant team which is always available to offer you best suggestions with sincerity.
2. After-sale service:
All customers' complaints are taken seriously and discussed with respective departments if necessary. The reply to the complaints will be sent within 1 hour after receiving and technical staff will be on site within 24 hours when needed.
3. Quality assurance:
Quality is the essence of the product. We have a complete quality control system to ensure the quality of each product. For any quality problem during the warranty period due to our fault, we will fully accept the liability according to contract terms. For products out of warranty period, we will try our most to provide necessary assistance.
4. Quality tracing:
We keep track of the performance of our products in practical use. Our experts are ready to answer any question you have in the operation. We also offer special training courses for you to get the most out of the products.
5. Other benefits:
We provide wearing parts and other accessories with our products at the factory price. We can send technical workers to help with the installation if you require.
Service Commitment: Whole-hearted support
We adhere to the principle that customer always comes first. Our business is successful only when customers obtain satisfaction from our products and service. Thus we provide a complete chain of service including design, installation, training, technical support and equipment maintenance to make our customer feel comfortable. Specifically, we always think for the sake of customer and suggest them to receive the most suitable solution, thus operating with high efficiency and costing as little as possible.
We carefully consider every complaint made by our customer. A customer' complaint is the most valuable gift which can tell us what needs to be improved so we can create a better service.
We firmly hold the belief that only when we create more values and benefits for customers, then we win customers' trust. We offer free training courses in order to help installation of the equipment etc. In a short, we ensure great business success for our customer.
Every deal is not only a simple buying act, but also an exchange of heart. We sincerely hope our service initiates an impressive, cohesive and innovative image in customers' heart.