Wollastonite processing
Wollastonite processing machine
Wollastonite crusher machine
Wollastonite Jaw crusher: jaw crusher is the wollastonite coarse crusher machine used in primary crushing process. After crushed by jaw crusher, wollastonite is crushed into small dust with 10-30 mm.
CS series cone cruhser is the common crushing equipment in wollastonite quarry mining. It is fine crushing machine used in secondary, or tertiary crushing process.
Wollastonite grinding mill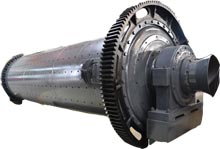 Raymond mill for wollastonite powder: Raymond mill is the grinding machine used in wollastonite powder production line. It is mainly used for grinding wollastonite powder with 200 mesh, and 325 mesh.
Ultrafine grinding mill for ultra-fine wollastonite powders: Ultrafine grinding mill is the milling machine for grinding super fine powder. In wollastonite ultra fine powder plant, wollastonite can be grinded into powder with 800 mesh, 1250 mesh, 2000 mesh, 2500 mesh.
There are other grinding mill used as wollastonite powder production equipment, such as ball mill and vertical mill.
Wollastonite processing and milling machine manufacturer
SBM is a famous mining and construction equipments manufacturer in China, and provides all kinds of crusher and grinding machines for sale with the best prices used for wollastonite mining, beneficiation, processing plant in India, USA, Mexico, Finland, Namibia, South Africa, Sultan, Canada, Serbia, Kazakhstan, Uzbekistan, Tajikistan, Korea, Pakistan, Russia.
Wollastonite powder processing plant
Wollastonite processing plant is used for wollastonite powder manufacturing. These wollastonite powders are used as filler of glaze, plastic, rubber, papermaking and raw materials of ceramics, paint.
Wollastonite powder processing flow chart
Wollastonite mine ore → coarse crushing → fine crushing → grinding → fine grinding → Processing.
Mining - Wollastonite ore is generally mined using conventional surface mining methods.
Crushing - several stages of crushing, reducing the ore's initial size.
Grinding - Grinding to produce low aspect ratio products is generally carried out using conventional grinding techniques.
Mineral Refinement - wollastonite is separated from its associated minerals via magnetic separation, floatation or physical sorting.
Processing - the ore is ground through a variety of grinding and air classification techniques, preserving the aspect-ratio for high aspect-ratio (HAR) grades.
Wollastonite Mine deposit extracts its ores using conventional surface mining methods. Mining is followed by several stages of crushing for initial size reduction. The wollastonite is then separated from its associated minerals by one of the following methods as follows:
Successive stages of wollastonite fine crushing followed by dry magnetic separation to remove minerals such as garnet and diopside. These minerals are to varying degrees magnetic and generally several steps of magnetic separation is required. Thermal drying of the wollastonite ore is carried out to ensure effective magnetic separation.
Alternatively, initial grinding is followed by wet wollastonite processing (flotation) to remove minerals such as calcite, diopside, and feldspars. Filtration and thermal drying of the resulting wollastonite concentrate is required after wet processing.
After the wollastonite ore has been beneficiated, grinding to preserve aspect ratio for HAR grades is carried out by a variety of specialized grinding techniques. Specialized air classification also plays an integral part in these processes.
The surface treatment method plays a major part in the success of a treated wollastonite product. After treatment, handling wollastonite is a concern as broken particles expose untreated mineral surface, which are potential weak points.
Related Products
Related stone grinding