Barite processing plant
Barite processing plant is uesed to process barite mineral for barite powder production, these blanc fixe is raw materials for rubber, plastic, coating, papaermaking, ceramics, barite-weighted mud. The usually size of barite powder made by barite powder production plant is 800 mesh, 1250 mesh, 2000 mesh.
Barite powder production line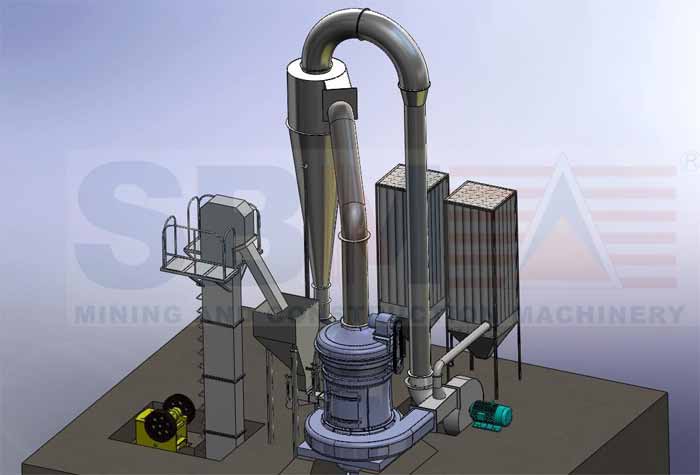 In the barite powder production line, firstly barite mine ore (barytes) is crushed by crusher machine, then is grinded by grinding mill, the finished size of barite powder after crushing and grinding process is 325 mesh. Then barite powder go through micronizing and bleaching process, the size is less than 1 um.
Machine used in barite beneficiation, processing plant
Crusher machine used for barite crushing plant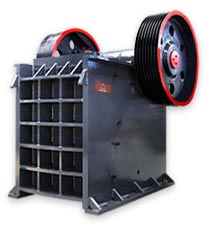 Jaw crusher for barite: Jaw crusher is the primary barite crushing machine used in barite mining plant. It is mainly used in barite coarse crushing process. SBM can offer small jaw crusher and large heavy-duty jaw crusher for sale with competitice price for barite crushing plant.
Impact crusher for fine baryte crushing: Impact crusher is the secondary crushing equipment used in barite crushing plant. The range of finished barite particle size is 10-40 mm. Impact crusher with hydraulic system is the most advanted impact crusher manufactured by SBM.
Cone crusher is the fine barite crusher used in fine crushing process. In barite crushing plant, it can crush barite into small particles less than 30 mm. SBM offer head-short and standart cone crusher for sale for barite fine crushing plant.
Hammer crusher is another barite crusher machine wildely used in barite powder production line. It is used before grinding machine for crushing large barite ores into small pieces.
Barite Grinding mill used in powder processing plant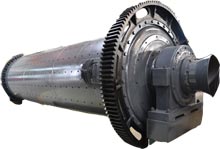 Raymond mill for barite powder: Raymond mill is the common barite grinding mill in the barite powder production line, it can grind barite into powder with size of 200 - 325 mesh.
Trapezium grinding mill is another grinding machine used for grinding barite into powder with 325 mesh in barite powder production line.
Ultrafine grinding mill is super thin powder making machine, it can grind barite into powder with 2500 mesh in the barite powder plant.
Vibrating screen is the screen machine used in barite crushing and screening process. In barite beneficiation process, it is used to screen out the unsuitable particles large than 30 mm.
الباريت مصنع تجهيز آلة
SBM كسارة هو الباريت وطحن مطحنة الشركة المصنعة في الصين، وتجهيز جميع أنواع الباريت وسحق آلة طحن المطاحن لمحطة التعدين، وإثراء والتجهيز في الهند والولايات المتحدة والمغرب، تايلند، تركيا، المكسيك، فرنسا، إنجلترا وإيران وبلغاريا والجزائر وكولومبيا وزيمبابوي. نحن أيضا تصميم الباريت الرسم البياني لمعالجة رواسب الباريت. نحن امدادات ليس فقط آلية، ولكن أيضا مرضية خدمة ما بعد البيع: الخدمة التركيب والصيانة.