Graphite mining, beneficiation, processing machines
Graphite is mined around the world by both open pit and underground mining methods. The underground graphite mines employ drilling and blasting to break up the hard rock (ore), which is then moved by mine cars pulled by a locomotive, or moved by automotive vehicles, to the surface and then to the plant.
Graphite crushing machine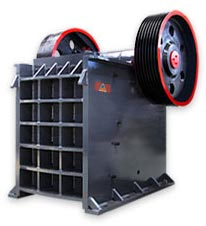 Jaw crusher is graphite coarse crusher used in primary crushing process. It is the widely used crushing machine in graphite powder making production. Jaw crushers are heavy duty machines designed and manufactured according to the industry standards for heavy duty crushing of hard material with higher speed, minimum power consumption, low maintenance and low cost operation.
CS series Cone crusher is the graphite fine crusher used in secondary and tertiary crushing process. It is a graphite pulverizing machine used for crushing graphite mine ores into powder. Impact crusher features reasonable structure, high productivity, easy operation and maintenance and safe performance. The most outstanding advantage of this machine is that its finished material is in cubical shape.
Hammer crusher also is the graphite fine crushing equipment used in graphite beneficiation plant. Usually it is used before graphite grinding process, and can crush graphite ores into small size for milling.
These graphite crusher machine compose several crushing process used in graphite processing plant. After crushing process, graphite is usually crushed into small sizes less than 15 mm.
Graphite milling machine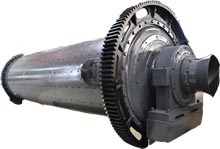 Ball mill is used for grinding coarse graphite ore. In the graphite grinding process, several ball grinding mills work together to grind graphite flakes into small grains for powder making. Wear-resistant and easy to maintain, SBM ball mills are used in the cement and lime industry, chemical, metallurgical, energy, glass, and food industries where very fine material grinding is required.
Raymond mill is the fine grinding machine used for regrinding of graphite concentrate. It can grind graphite into powder with 325 mesh. Raymond mill is suitable for grinding plants determined for coarse grinding or pre-grinding. It is advantageous that material of high moisture can be ground in it.
These graphite grinding mill compose several grinding process. In the graphite processing plant, usually graphite go through 6 grinding process and 5 concentration process.
Graphite processing machine manufacturer
SBM is a graphite crusher machine and grinding mill manufacturer in China, and supplies all types of crushing , screening, and grinding machines for graphite mining, beneficiation and processing plant in India, Madagascar, Australia, Zimbabwe, Brazil, Canada, Czech, Turkey, Mexico, Korea, China, Iran, Sri Lanka, Pakistan, Nepal, Madagascar, Canada and Zambia. We not only design graphite processing flow chart: mining, crushing, grinding, beneficiation and process for graphite mine, but also supply the satisfactory After-Sales Service: installation, and maintenance service.
Graphite beneficiation flowsheet:
Graphite can be divided into Crystalline flake graphite and Amorphous graphite. So, there are different graphite beneficiation method:
Amorphous graphite beneficiation and processing:
Graphite → Coarse crushing → fine crusing → drying → classification → paking
flake graphite beneficiation process:
open-circuit → crushing → flotation (The regrinding of concentrate)
Graphite usually needs beneficiation, although thick-bedded amorphous graphite and vein graphite is almost always beneficiated, if beneficiated at all, by laborers hand-picking out the pieces of gangue (rock) and hand-screening the product. In the milling process, the incoming graphite products and concentrates can be ground before being classified (sized or screened), with the coarser flake size fractions (below 8 mesh, 8–20 mesh, 20–50 mesh) carefully preserved, and then the carbon contents are determined.
Following crushing and milling, an initial step of flotation was performed where about 75% of the head sample was removed as a rougher tailing. The rougher Graphite concentrate went through a series of gentle regrinding and cleaning steps to increase the grade and to obtain as large a proportion of coarser flakes as possible.
Related Grinding