Vermiculite processing plant
Machine used in vermiculite processing plant
Machine used in vermiculite crushing, screening plant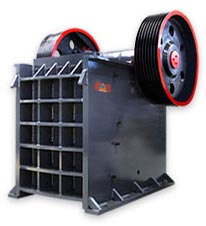 Hammer crusher for vermiculite: Hammer crusher is the crushing equipment used in vermiculite beneficiation. It can crush vermiculite into particles with less than 15 mm. Hammer crusher is mainly used in Single stage crushing with Reduction ratio up to 1:10.
Vibrating screen is the screening machine used for vermiculite sifting. It is used for screening out the different size of crushed vermiculite. Whether you need a stand-alone screen or a complete process solution. SBM can provide you with equipment that is easy to install and fully functioning from day one.
Mobile crushing and screening plant
Portable crusher unit is assembled with Jaw crusher, Cone crusher and impact crusher, Feeder, Screen and Belt conveyor, motor and control panel. Mobile crushing plant is developed on the basis of clients need, keeping in mind the crushing space and other related circumstantial configurations. Mobile Crusher unit can adjusted to match the crushing operation by selecting feeding options. Portable crushers are best for the projects with low investment cost.
These vermiculite crushing and screening machines can screen out the eligible particles. They are mainly used as building aggregate.
Grinding machine used in vermiculite powder production line
Vermiculite powder is usually 20-40 mesh, 40-60 mesh, 60-80 mesh, 200 mesh, 325 mesh and 800 mesh.
The vermiculite ore is grinded into powder after high-temperature roasting. In this vermiculite grinding plant, raymond mill is used.
Vermiculite raymond mill is the common grinding machine used in stone crushing and screening plant and mineral ore mining and processing plant. It can grind materials into powder with 325 mesh.
Vermiculite mining and processing machine manufacturer
SBM is a crusher machine and grinding mill manufacturer in China, and design the complete vermiculite procrssing production line and provide crusher equipments and grinding machines for vermiculite mining and processing plant with high quality and reasonable price. Our mining and construction machines have been widely used in vermiculite mining and processing plant in Russia, Zimbabwe, South Africa, China, Brazil, Australia, Kenya and USA.
The vermiculite powder manufacturing process includes mining, beneficration
Vermiculite mining
The Vermiculite mining operation is normally performed by using open pit methods. Some vermiculite mine deposits are composed of host rocks of sufficient hardness to require drilling and blasting; others are sufficiently friable not to require the use of explosives.
Vermiculites beneficration
Following extraction the run of mine Vermiculites rock undergoes beneficration using either a dry or wet process.
In the dry Vermiculites process, the run of mine passes through a grizzly feeder and the grinding mill, is then dried followed by progressive screening and winnowing. Any oversize material is recirculated through crushers. The final product is a vermiculite of about 90% purity produced in various sizes.
The wet Vermiculites process falls into two general categories; Vermiculites particle sorting by morphology and density using jigs, spirals and shaking tables for particles >1mm and froth floatation for particles < 1mm.
Related Products
Related stone grinding