Marble crusher
Marble crusher is the rock crushing machine used for crushing marble, granite into small particles for building aggregates and artificial sands production.
Types of Marble crusher
In marble quarry, there are several types of marble crusher machine used in marble mining process.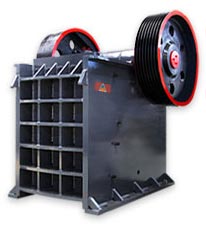 Jaw crusher is the primary marble crushing equipment, it is used in primary crushing process in marble crushing plant. SBM can supply PE and europe type jaw crusher for sale used as marble crusher machine.
Impact crusher is used as fine marble crushing machine in secondary crushing process, and is used for crushing marble and granite into artificial sands. SBM can offer hydraulic impact crusher and spare parts for sale for marble crushing application.
Cone crusher is also used as fine marble crusher machine in tertiary crushing plant, and is used for aggregates manufacturing for asphalt, concrete and construction building materials. SBM offer short head and standard cone crusher with competitive price for sale for marble quarry.
Mobile crusher is the portable stone marble crusher machine including crushing and screening machine. It is widely used in small scale marble quarry for mining plant. SBM Mobile crushers including portable jaw crusher, portable impact crusher, portable cone crusher and crawler-type mobile crusher are usually found in marble crushing plant in India.
Vibrating feeder is the feeding machine that is used to feed stone materials evenly to the marble crushing machine. There are two types of vibrating feeder: inclined feeder and horizontal feeder.
Vibrating screen is the Separator machine. It is used to screen out the suitable particles throuth screen with different sieve pore size. There are two kinds of screening machine: Circular Motion Incline Vibrating Screen and Linear Motion Vibrating Screens.
Marble crusher manufacturer
SBM is a professional marble crusher manufacturer in China, and offer types of crushing and screening machine for aggregate production and artificial sand making. Now, SBM also design marble crushing and grinding plant to marble quarry for mining process in Spain, France, Germany, Malaysia, China, India, Pakistan, Vietnam, Indonesia, Philippines, Iran, Nigeria, South Africa, Ethiopia, Libya, Brazil, Egypt, Zambia, USA etc, and received high popularity. SBM not only provide marble crusher machine for sale with best price, but also offer the installation and maintenance service.
Marble crushing plant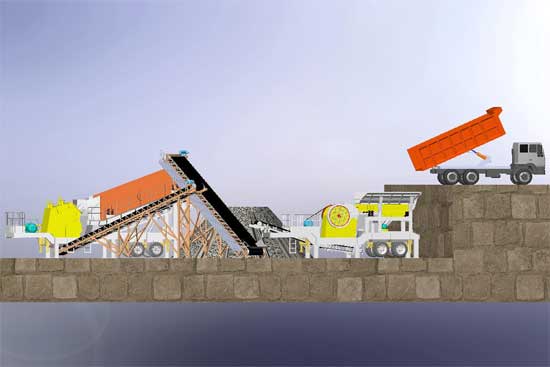 In marble crushing plant, marble stones are crushed into aggregates used for buiding materials, and grinded into marble powder for industrial use by grinding machine
Marble crushing process
Marble go through vibrating feeder into jaw crusher for primary crushing, after primary crushing, the marble stones fall into impact crusher or cone crusher for fine crushing. The final materials can be screened out the suitable marble particles using for buiding materials through screening machine. The unsuitable marbles return to the crushing process for re-crushing.
In the marble powder production line, marble grinding machine is used to grind marble rocks into powder. We can use ball mill or scm ultrafine ginding mill used in marble grinding process for powder manufacturing with 0.005mm size.
Stone crushing Project