Granite Crusher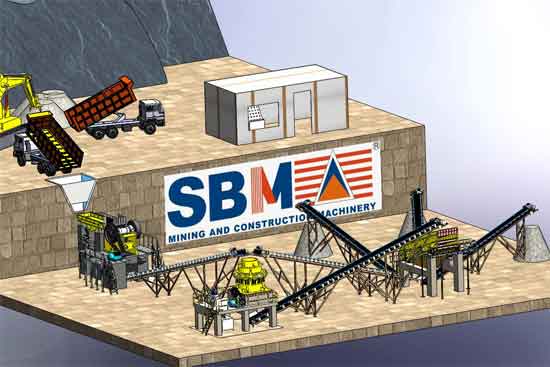 Granite crusher is the stone crushing machine used for crushing granite rocks into small particles for building aggregates production and crushed fine granite for sand production.
Types of Granite crusher machine
SBM can offer types of granite crusher, screen for building aggregates and artificial sands production line.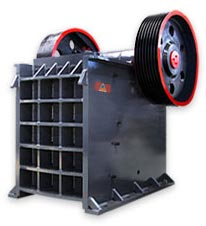 Jaw crusher is the primary granite crusher machine, and is used in coarse granite stone crushing proces. It's feed size is usually upto 1000mm, and the final size of granite dust can be adjusted from 10-100 mm. Jaw crusher has many models such as PE-750×1060, PE-1000×1200. While the capacity range from 5 t/h - 300 ton/h. JC jaw crusher is mainly used in small scale quarry plant for granite and marble stone.
Cone crusher is the most common crushing machine in the granite quarrying plant. It has four types: spring cone crusher, CS series cone crusher, hydraulic cone crusher, and hcs90 cone crusher. CS series cone crusher has two type: standard CS series cone crusher and short head CS series cone crusher, these two kinds have several types: 2ft, 3 foot, 4 1/2 ft, 5 1/2 ft, 7ft CS series cone crusher.
Mobile crusher is the convenient granite crushing machine, it is a complete crushing unit uniting crusher, belt conveyor and screening machinery. Mobile granite crusher plant is suitable for mini granite mine with output 10 tph - 300 tons per hour. SBM can offer rubber-tyred portable crusher plant and crawler-type mobile crusher plant for granite quarry.
Granite crusher manufacturer
SBM is a granite crusher manufacturer in China, and supplies all kinds of stone crushers, screen and grinding machines for granite quarry plant in USA, India, Vietnam, Qatar, South Africa, Germany, China, Congo, Ethiopia, Zimbabwe, Canada, Spain, Sweden, Finland, Portugal, Norway. SBM provide not only granite crushing machine for sale with best price, but also the spare, installation and maintenance service. We also design granite crushing and screening plant for aggregate and manufactured sand producton line.
Granite crushing plant
The complete granite crushing plant includes jaw crusher as primary crusher, impact crusher as secondary crusher, cone crusher as fine crusher, and belt conveyor, vibrating screen used as screening machine.
According to the requirements of final size and shape, we can choose different granite stone crusher to make up the complete crushing plant.
Vibrating feeder + Primary jaw crusher + Impact crusher + Vibrating screen + Belt conveying system + Control system
Vibrating feeder + Primary jaw crusher + Fineness jaw crusher + Impact crusher(optional)+ Vibrating screen + Belt conveying system +control system
Vibrating feeder + Primary jaw crusher + Compound cone crusher + Impact crusher(optional)+ vibrating screen + Belt conveying system + Control system
Granite Mine Project