Mineral Crusher
Mineral crusher is also called mine crusher. It is essential crushing machine in mines smelting and processing plants. Mine crusher is also used in old metal recycling.
Types of Mineral crusher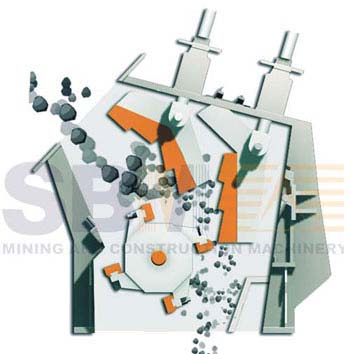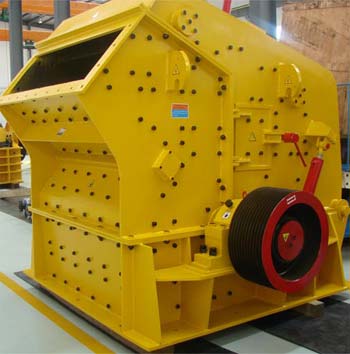 Jaw crusher
Jaw crusher is the coarse ore crushing machine used in primary crushing process. It forms a critical transition between the mine or quarry and the plant. Drilling and blasting produce material feed in a broad range of fragmentation, whether it is iron ore, copper ore, limestone or any other material. Most large operations depend on jaw crushers to reduce the material to a manageable size suitable for the crushing or processing plant.
Impact crusher
Impact crusher is widely used in mine ore primay or secondary crushing process. The versatile design of the Impact crushers enables them to crush various types of materials including recycled materials, hard rock, sand and gravel. The ability to crush hard, abrasive material is due to the rolled construction
Cone crusher
Cone crusher is the fine mineral crusher machine used for crushing mine ores into smaller grains or powder. It is a high performing and very cost effective alternative now on the market. Cone crusher features: Heavy-duty construction for long life and reliability and High stroke for maximum capacity.
Mobile crusher
Mobile crusher is the portable mineral crusher plant, including crushing and screening machine. Hydraulic-driven track mobile plant is newest mobile crushing and screening plant, which is fully driven by hydraulic force and moved by chassis track.
As a key link in the process, these crushers must be chosen to meet capacity and performance requirements.
Features:
1. It crushes the widest variety of scrap metal efficiently and inexpensively, such as iron ore, copper, manganese, chrome, gold, wolfram, Tin, Zinc etc.
2. Effective wear and maintenance prevention. The parts is wearable and the hammer includes chrome.
3. It includes safety unit and the adjustment devices of the discharging open. Solid pieces that cannot be crushed are removed during the crushing process without interruption.
Mines equipment supplier
SBM is a famous company of mineral ore production devices in China, and supplies all types mine machines such as mineral crushers, mine ore grinding mills for mine ore mining, beneficiation, concentration and extract and purify process. We hope our mine ore crusher can do better for your mine business and wish we cooperate happily.
SBM mineral crusher is widely used in construction and mining industry like stone quarry and mine ore processing plant. We design mineral crusher machine and processing flow chart for your heavy duty mining in South Africa, India, Nigeria, Zimbabwe, Zambia, Pakista, Philippines, Malaysia and USA.