Mining industry in Nigeria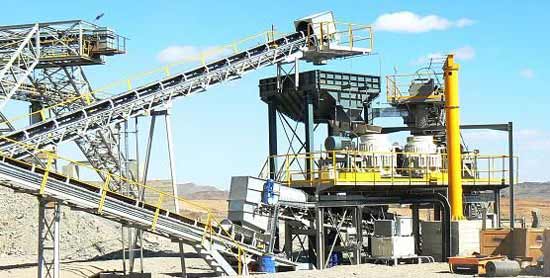 The Mining Industry is now a global industry with many countries competing for exploration funds, like Burkina Faso, Ghana, Ivory Coast and Niger. In Nigeria, the mining industry is one of great potential. It is however only just developing. Small-scale mining is an integral part of mining in Nigeria.
Mineral deposit in Nigeria
The mineral deposit in Nigeria are proven reserves in 33 types of minerals in over 400 locations, this includes minerals such as Tourmaline, Cabochon, Limestone, Feldspar, Tantalite, Coal, etc. Small-scale mining is an important part of the Nigerian mining sector.
New Greenfield mines are not the only option. Nigeria has several previously explored mines that could be re-opened. The gold mining opportunity in Nigeria could be very much like that of Ghana where abandoned mines could be redeveloped. Thus significantly increasing the country's mining potential. Some of the known minerals include: Gold, Coal, Bitumen, Iron-ore, Tantalite Columbite, Lead / Zinc Sulphides, Barytes, Cassiterite, Gemstones, Talc, Feldspar and marble.
Coal Mining in Nigeria
Coal mining seems to be an area of immediate development concern, especially considering that Nigeria has proven deposits of over 1.5 billion tons, after only partial exploration. Rapidly developing its coal industry is in Nigeria's best interest but the interest of foreign investors is in exploiting the most attractively priced mineral, gold.
Coal mining will remain critical because of the peak load deficit factor. But the focus on industrial commodities is critical for the development of the metals and mining sector.
Gold mining in Nigeria
Toxic materials are used in both industrial and small-scale mining to extract gold from ore and rock.
Mining Lease
A Mining Lease will not be granted in respect of any area within an Exploration Licence Area or Small Scale Mining Lease except to the holder of the Exploration Licence or Small Scale Mining Licence. A mining lease confers on the holder [among other rights] the right to obtain access and enter the Mining Lease Area, the exclusive use, occupation and the carrying out of mineral exploration with the Mining Lease Area.
Quarry Lease
Quarrying under the Act applies in relation to all naturally occurring quarriable minerals, such as asbestos, china clay, fuller's earth, gypsum, marble, limestone, mica, pipe clay, slate, sand, stone, late rite, gravel, etc. which may also be lawfully extracted under Mining Leases.
Another important constraint on SSM in Nigeria is the lack of modern technology, crucial o safe and effective mining. The larger mining companies as well as the state-owned companies to a much better degree are able to secure funding (either via self or banks) for the capital investments in adequate machinery for mining. However, small-scale miners o not have access to such machinery or the above-mentioned banking facilities.
Inadequate technological expertise resulting from illiteracy and lack of basic knowledge s also a major drawback, considering that most miners believe local ancient mining instruments to be the peak of the technology chain when it comes to mining equipment and machinery!
SBM is a construction and mining equipment manufacturer in China, and offer types of crusher, vibrating feeder, screen, belt conveyor, washing machine, grinding mill and Gravity Concentration machine for quarrying and mining plant in Nigeria.
Contact E-mail: [email protected]