Rock crusher in India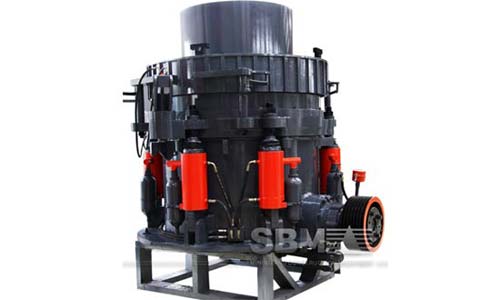 Rock crusher is the main stone crushing machine widely used in quarrying and mining industry for sand gravel and aggregate manufacturing.
Type of rock crushers
SBM is a rock crusher manufacturer in China, and offer stationary and mobile rock crusher for sale in India. These SBM rock crushers has large capacity: 1000 TPH, and small output 50 tons/h.
Stationary rock crusher
SBM stationary rock crusher includes jaw crusher for coarse crushing, impact and cone crusher for fine crushing, VSI crusher for sand making, and hammer crusher for small rock crushing plant. These rock crushers is also used to crush concrete and rock removed from buildings with production 150-ton-per-hour.
Mobile rock crusher
Mobile rock crusher is portable crushing equipment and can be moved. It is mainly used for reducing the volume of construction debris. Crushed material will be used as fill at the sites. The mobile rock crusher is equipped with a water spray system to control particulate-matter emissions during loading, conveying, and crushing.
Rock crushing plant in India
The complete rock crushing plant is consist of rock crushers, vibrating feeder, screening machine and belt conveyor, with capacity 100 TPH – 1000 tonnes/h. These rock crushing plant in India is mainly used for crushing stones and rocks like limestone, marble, granite into small particle for aggregates, and sand gravel production.
Rock crusher for sand in India
In India, rock crusher is mainly used for artificial sand manufacturing substitute for natural sand. The whole sand making plant is made up as follows: The first crushing stage is jaw crusher which crush aggregate to one quarter of an inch, that can be adjustable to larger or smaller size and the second crushing stage is an adjustable impact crusher or cone crusher that further reduces the pieces size. The last crushing unit is sand making machine used for shaping. The crushed size go through screening machine for classification and screening.
Rock crusher for aggregate in India
Rock crusher is also used for manufacturing aggregates for construction building materials and concrete. Aggregate and rock crushing operations involve the handling and processing of nonmetallic mineral products for the construction industries. They also process some recycled aggregate products. The complete rock crushing plant includes various types of equipment: hoppers, belt conveyors, screens, scrubbers, pumps, storage bins, crushers, jigs, screws, front end loaders, scrapers, trucks, engines, and generators.
Except for produce concrete and asphaltic concrete, SBM rock crusher has brought the mining industry. It and roller mill that has the capacity of crushing a four by six rock into ultrafine powder.
Related Machine