Vibrating screen for coal crushing and screening plant in India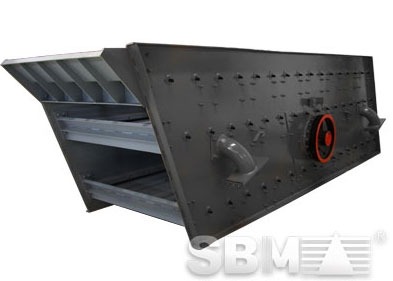 Vibrating screen is used as coal screening machine working together with crusher, feeder for coal crushing and screening plant in India.
Type of Coal screening machine
SBM is a famous of vibrating screen manufacturer in China, and offer types of screens for coal screening plant and sand screening plant.
SBM vibrating screen is used to separate or classify mixtures of solid particles of different sizes includes a fixed base and a perforate screen mounted for movement relative to the base during a screening operation. In particular with classification of moist and fine materials, the advantages are very noticeable compared to conventional screening machines.
Mobile screen is a portable screening machine producing three different sizes of product simultaneously. It is designed for aggregate screening plant to screen rock, soils, sand & gravel and construction & demolition materials. unique patented mobile vibrating screen design allows feeding from three sides with a loader or excavator to accommodate any job site application.
SBM has optimal technology in classing feed materials which are difficult to screen. Different types and designs of the machines and screen mats provide an optimal solution for every case of application. Each SBM screening machine is with compact structure, reliable operation, can save time and cost.
Coal crushing and screening plant
SBM crushers, vibrating feeder, screen and belt conveyor make up the whole coal crushing and screening plant. The system can have a capacity of 1,200 tonnes per hour.
Premier coal allows for a simple preparation process of crushing and screening. In the coal crushing and screening plant, Coal is typically crushed to a nominal top size of 50mm and screened "nut" products can be produced to suit customer needs.
The coal is conveyed from the bin at 1,200 tonne per hour on an apron feeder through a primary crusher where it is sized to less than 200mm. The coal is then conveyed to a screen where it is sized to +50mm and – 50mm. The +50mm product stream goes to a secondary crusher to be crushed to –50mm. After crushing, the coal is conveyed to a transfer station where it is sampled by automatic sampler.
SBM has designed and built several coal crushing and screening plants for coal project in India, Pakistan, Indonesia, Columbia, South Africa and Philippines. We also supply crushers, grinding mills, screen, washing machine for mine ore mining, stone crushing plant, aggregate production lines.
Related