Raymond mill installation and operation flow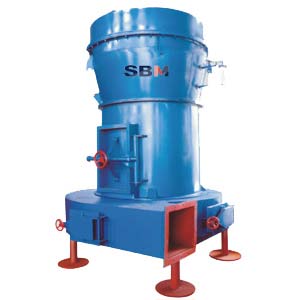 Comparing with ball mill, raymond mill features high efficiency, low power consumption, small size, a one-time small investment and widely used in barite, calcite, potash feldspar, talcum, marble, limestone, dolomite, fluorite, lime, activated clay, activated carbon, bentonite, kaolin, cement, phosphate rock, gypsum, glass, insulation materials, etc whose mohs hardness is not greater than 9.3 and humidity is below 6%. Raymond Mill is mainly consist of the milling system, analysis system and dust removal system.
Installation
:
Pre-installation preparation :
Before Raymond mill has not yet installed on site, should be properly kept. Exposed surfaces shall be coated with anti-rust oil, and avoid the sun and rain to prevent rusting water body, to establish a maintenance system.
Plant and infrastructure should have sufficient height and size of the installation location. The base of raymond mill should be poured with standard cement and steel. After pouring cement a good foundation, you must have the maintenance period of 15 days.
should be accompanied by 2 ~ 3 tons lifting tools for installation and maintenance with Raymond mill.
After using raymond mill more than 6 months, clean and inspect the central axis of the host system, transmission device, roller device, analysis of oil pools. After that add enough to cope with the various components of lubricants.
Raymond mill Operation Flow:
Before starting,should check whether all the maintenance doors closed tight, check the crusher jaw plate gap is in line with the feed grain size, adjusting the analytical engine speed should reach approximate finished size requirements. The final start the machine as the order.
start bucket elevator;
activate the jaw crusher;
when there are material silo, start analysis machines
start the air blower;
start the raymond mill, at the same time start electromagnetic vibrating feeder.
shut down the raymond mill machine in the following order:
first close the vibrating feeder to feed material;
about one minute later stop the host;
blowing the net residual powder then do the cessation of sub-blowers;
the final close analyzer.
Attachment:


Raymond Mill PDF Download
Contact E-mail: [email protected]