Aggregate washing in Saudi Arabia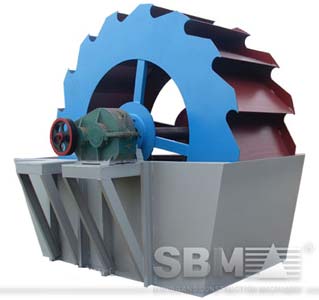 Aggregate Washing machine and vibrating screen is used to make up the whole washing plant in Saudi Arabia.
Aggregate washing machine in Saudi Arabia
Aggregate washing machine in Saudi Arabia is mainly used for removing clay, aggregate particles and water-soluble materials.
SBM is a washing machine manufacturer in China, and offer stationary washing machine like wheel, screw washer, and mobile washing machine for sale in Quarrying and mining industry, used for washing aggregates, sand gravel, mine ores like gold, bauxite.
Aggregate washing machine usually is used with sieving machine, separating 200 mesh or other aggregates size. It is designed for washing sand used in building materials and other industrial uses, treating bentonite sludge, etc.
The mineral washing equipment is used to process sand for concrete, other industrial sand and bentonite sludge and for washing various minerals. The mobile aggregate washing plant is used for cleaning sand, gravel, crushed rock, construction and demolition, waste recycling, lignite removal, specialist industrial sand, municipal & industrial waste, Iron ore & other mineral ores.
Aggregate washing plant in Saudi Arabia
The whole aggregate washing plant offers feeding, screening, sand washing application, manufacturing sand for top-quality concrete, automatic restructuring of sand grain size curves or treating contaminated soil.
Aggregate washing plant in Saudi Arabia is mainly used for washing Sand & Gravel and Crushed Rock. It also is used in Construction & Demolition Waste Recycling, Iron ore washing & benficiation, and other mineral ores washing plant. The SBM aggregate washing plant can meet industry requirements, such as grain size, fineness or cleaning harmful materials including clay, organic matter, chloride, sulphates, etc.
SBM can offer the complete aggregate washing plant for sale including stationary or mobile washing plant in the quarrying, mining and recycling industries. Our washing system will enhance the efficiency and productivity of your washing plant.
SBM mobile washing plant, Max sludge screen and Max grit classification system is mainly used for application in the processing of waste from municpal waste water treatment.
Related Machine