Mobile vibrating screen for sand screening plant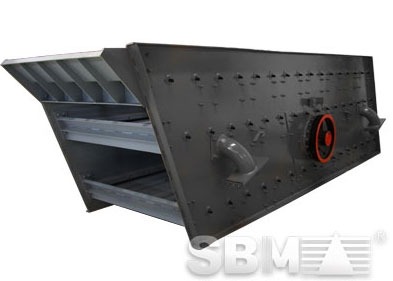 Mobile vibrating screen is used as portable screening machine together with crushers for sieving silica sand, quartz sand, granite, and other building aggregates.
Mobile vibrating screen
SBM Mobile vibrating screen has two kinds: wheel and track mobile screening plant.
Wheeled portable screening plant designed for use with 4 to 5 yard (3.3m - 4.5m) front end loaders. It includes bearing shaker screen for separating large quantities of aggregates into multiple sizes. This heavy-duty screening plant is equipped with 110 HP to drive multiple stacking conveyors and hammer mill shredder to process topsoil, clay or compost products.
The track mounted portable screening plant is heavy-duty screening plant capable of screening soils, aggregates, topsoil, compost and green waste type products. It works best when paired with a direct open feed Hopper or front end loader. he pile height generated by the side discharge conveyor combined with the tracked undercarriage creates tremendous windrow stockpiling capabilities.
SBM is one of the largest manufacturers of portable crushers, screens, grinding mills and conveyors in China, design the whole system for quarrying and mining industry for South Africa, India, UAE, USA, Philippines.
Sand screening plant
The Sand screening plant consists of a crusher or Ball Mills, screening plant, stockpile stacker, washing machine and delivering system for our customers – either by conveyor, rail or truck.
SBM mobile screening plant has single, double and triple decks designed for clean separation of sand, gravel and crushed stone. screen-duty double roller having very close tolerance and easily replaceable.
Stationary Sand screening plants can produce several thousand tons per hour. Mobile Sand screening plants are smaller and their output is usually in the range of 50-500 tons (50.8-508 metric tons) per hour.
The processing of sand and gravel for a specific market involves the use of different combinations of washers, screens, and classifiers to segregate particle sizes; crushers to reduce oversized material; and storage and loading facilities.
From the hopper, the sand stone is transported to fixed or vibrating scalping screens by gravity, belt conveyors, hydraulic pump, or bucket elevators. The scalping screens separate the oversize material from the smaller, marketable sizes. Oversize sands can be directed to a crusher for size reduction, to produce crushed aggregate, or to produce manufactured sands. Following crushing, the sands is returned to the screening operation for sizing.
SBM offer Completely on-site mobile crushing circuits to achieve the capacity and grading of finished products required for mining contractor, aggregate producer, quarry operator or recycling company.
Related