Sand screening plant
Sand screening plant is used to screen out the different size of manufactured sand or aggregate. Water is sprayed onto the material throughout the screening process. So, sand screening plant also works with washing machine.
Sand screening equipment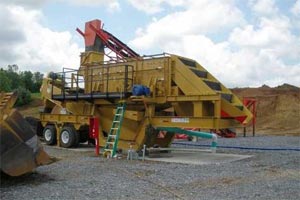 Mobile sand screening plant
Mobile sand screening plant is the portable screening equipment used in closed circuit with mobile crushers to produce road base or aggregates etc. The screen box can accept most screen media options including woven mesh and speed harp screen cloths.
Vibrating screen
Vibrating screen is the main screening machine for the stationary sand making plant. It is of long streamline, clear screening for different specifications. The sand vibrating screen can adjust the sand screen sieve, and produce the silica sand with 1-2mm, 2-4mm, 4-8mm, 8-16mm, 16-32mm. It is also of reliable structure, strong exciting force, high screening efficiency.
Sand screening equipment manufactuter
SBM is a sand screening plant supplier in China, and offer vibrating screen, feeder, belt conveyor and for sand screening plant in Sri Lanka, South Africa, Kenya, USA, Malaysia, India, Indonesia, Italy, Cameroon, Australia, Burma, Cambodia, Tanzania, Iran, UAE, Nigeria, Lebanon, Ghana, Qatar, Philippines and Egypt. We also offer a complete mobile sand screening plants line: 3-way split screens, 4-way split screens, heavy-duty reclaimers, vibrating scalping grids and non-vibrating extreme duty grizzly's.
Sand screening process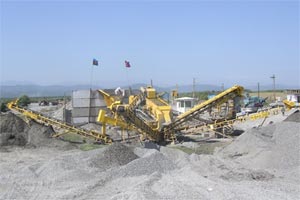 In the sand screening plant, there are two sand screening process. One is used before crushing, the other is used after crushing.
The sand material is transported to fixed or vibrating scalping screens by gravity, belt conveyors, hydraulic pump, or bucket elevators. The scalping screens separate the oversize material from the smaller, marketable sizes. Oversize material may be used for erosion control, reclamation, or other uses, or it may be directed to a crusher for size reduction, to produce crushed aggregate, or to produce manufactured sands.
Following crushing, the san is classified by wet screening, dry screening, or air classification for sizing. The material that passes through the scalping screen is fed into a battery of sizing screens, which generally consists of either horizontal or sloped, and either single or multideck, vibrating screens. Rotating trommel screens with water sprays are also used to process and wash wet sand and gravel. Screening separates the sand and gravel into different size ranges.
Sand processing