Vertical coal mill manufacturer in China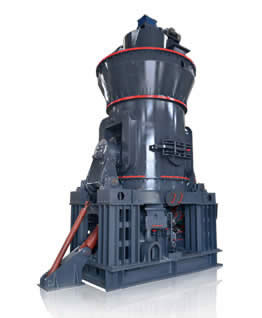 SBM is vertical coal mill manufacturer in China, and offer types of LM vertical mill system for coal milling plant.
LM vertical mill in China
LM vertical mill is used in coal and oil power plant to Improve fuel flexibility and plant efficiency while reducing emissions from fossil fuels.
A grinding table rotating round a vertical axis is driven by a planetary gearbox. The grinding rollers, mounted in fixed positions, are pressed down on the table under loading. The axes of the grinding rollers are inclined at 12°~15°, in combination with the grinding surface of the table they achieve optimum grinding effect. Large-diameter rollers can be arranged to run on a small surface area of the grinding table. Bearing in mind that the mill throughput rate increases in proportion to the square of the roller diameter. The advantage of using big rollers will be evident.
Vertical mill for coal pulverizing
For all grades-ranging from hard lignite to anthracite, Vertical mills are used mainly in direct pulverized coal firing systems or steam boilers in power plant. They are also used for supplying pulverized fuel to industrial furnaces in steel works, to rotary cement kilns in cement works and coal gasification plants.
The raw coal is fed centrally from above through the classifier mounted over the mill or from one side onto the rotating grinding table. On passing under the rollers the coal is ground by their action assisted by the pressure of the hydropneumatic spring loading of the roller.
The pulverized coal is flung by centrifugal force into the zone over the nozzle ring (louver air ring) surrounding the table. Where the coal particles are swept upwards by the stream of hot air into the classifier. The oversize particles rejected by the classifier fall back onto the grinding table for further size reduction. The fine particles, i.e., the finished product, are carried out of the classifier with the air.
vertical mills can be controlled within the range from 25 percent to 100 percent of throughout capacity. Central grinding plants are operated at a constant throughput rate, which can be adapted to inter-mediate storage capacity for the pulverized coal.
Related