Gold washing machine for ore washing plant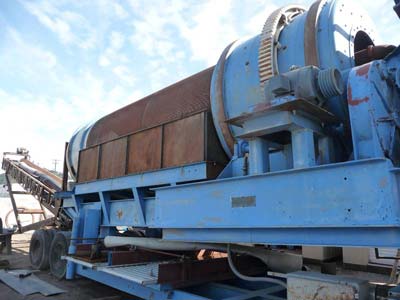 Gold washing machine is mainly used in ore washing plant for mine ore mining in South Africa, Ghana, Zimbabwe, Canada, China, UK, India.
Gold washing machine
SBM is a gold washing machine manufacturer in China, and has more than 30 years of combined mining, design and fabrication experience in manufacturing gold mining equipment to meet the needs of professional miners and weekend prospectors alike.
SBM gold washing machine has a fairly compact structure, and is easy to operate, easy to install and easy to move. All the screening, concentration and water supply is done in one single body and driven by one single motor. It has the scrubbing unit to fully clean even the densest clay.
SBM can offer large and small scale gold washing machine to meet miners' needs at affordable prices. Our gold washing machine is suitable for gold mining of the deposits of talweg and terrace types. It also can be used to recover gold from tailings of hard rock gold mining.
Gold washing plant
SBM is a gold washing plant manufacturer in China, and offer washing plant for sale used in gold mining plant in South Africa, Ghana, Zimbabwe, Canada, China, UK, and India.
SBM gold washing plant has 3 proportionately sized sluice boxes utilizing 3 different riffle designs to optimize gold recovery in all conditions. It can to handle from 30 tons to 300 tons of material per hour. We can manufacture several different high quality affordable gold washing plant.
Gold washing plant includes a super-duty scrubbing section which thoroughly cleans rocks and breaks down clay before sending your material to the classification rotating barrel. It break down the clay, sending it into the sluice box, taking with it the gold in the clay as well as the gold already captured in your sluice box which can stick to the passing clay pieces.
Each gold washing plant is a complete portable plant. When the gold ores is placed on grizzly bars the classification begins. High pressure water is used upon entry of the gravel to clean all rocks dropped in the hopper. After material is dropped on to the hydraulic powered vibrating hopper smaller material is dropped below to enter the sluicing stages.
Related Machine