Raymond mill for powder plant in India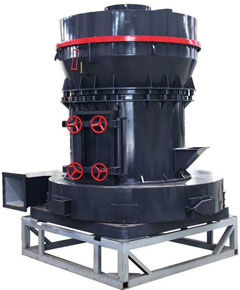 Raymond mill is used as powder making machine for clay, quartz, talc, limestone, dolomite powder manufacturing.
Type of Raymond mill in India
SBM is professional Raymond mill manufacturer in China, and offer Raymond Roller Mills, Raymond impact Mills, Raymond vertical Mills for sale for stone quarry and industrial powder grinding plant.
Raymond Roller Mills
The Raymond Roller Mill is vertical roller mill used for simultaneously pulverizing, classifying and drying soft to medium hard non-metallic minerals and other materials at finenesses to minus 325 mesh. From a feed ranging in size from approximately 10-40mm (½" to 1½"), the roller mill can produce particles ranging from coarse, granular products of approximately 10%R2000 micron (90% minus 10 mesh) to as fine as 0.002%R44 micron (99.998% minus 325 mesh).
Raymond impact Mills
The Raymond impact Mill is high-speed swing hammer impact mill designed for fine and medium grinding materials to a fineness from 1,000 microns to as little as 5 microns. A typical system needed to both pulverize and dry the material simultaneously consists of the Impact Mill with either rotary or vibratory feeder, elevated in-stream classifier, system fan and cyclone.
Raymond Vertical Mill
Raymond Vertical Mill is ultra fine grinding mill Pulverizing Materials in the Extreme Fineness Range. Because of integral air classification, a large number of products can be reduced to 95% to 99% passing 15 to 20 microns while others with smaller crystalline structure can be ground as fine as 95% to 99% passing 5 to 10 microns.
Stone powder plant in India
In quarrying and mining industry, Raymond mill is well adapted to the grinding of materials including graphite, limestone, cocoa powder, marble, kaolin, sugar, talc, barytes, clay, bentonite, gypsum, graphite, pigments and fly-ash, phosphate, chemicals, glass, and enamel.
In India, Raymond mill is mainly used for limestone and dolomite powder production. For crushed stone manufacturing purposes, the majority of the crushing units use Hard Limestone used as raw material for various construction activities i.e. construction of roads, bridges, buildings and canals.
For the dolomite powder manufacturing, raymond mill is used with hammer crusher to make up the whole powder production line. Sometimes, it work with ball mill together. These limestone powder are mainly used for cement plant. Limestone production processes include: limestone crushing and transportation, raw materials pre-equalization, warm-up decomposition, sintering clinker, crush and package limestone, and so on.
Related