Stone Crusher in South Africa for Quarry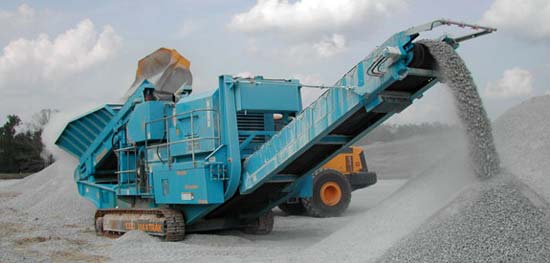 Stone crusher machine in South Africa
Stone crusher is the crushing machine used for crushing stone, rocks into small pieces for building aggregates, sand production and mine ore mining.
Jaw crusher in South Africa
Jaw crusher is the primary stone crushing machine. In south Africa, jaw crusher is used for crushing vermiculite, gold ore, chrome ore and platinum-group metals for processing plant. SBM is a jaw crusher supplier in South Africa, and offer PE jaw crusher, mobile jaw crusher for sale used for stone quarry and mining plant in South Africa.
Impact crusher in South Africa
Impact crusher is the fine rock crushing equipment. It is used in secondary crushing process of stone crushing plant. Impact crusher is mainly used in sand making plant in South Africa. SBM offer impact crusher with hydraulic system for sale used for stone crushing plant like vermiculite, andalusite, zirconium, titanium, antimony, fluorspar, and phosphate rock.
Cone crusher in South Africa
Cone crusher is the secondary or tertiary stone crusher machine used in fine crushing plant. In South Africa, cone crusher is used in alumino-silicates, chrome ore, ferrochromium, and gold mining plant. SBM is cone crusher manufacturer in South Africa, and offer hydraulic and mobile cone crusher for sale with best cost.
Mobile crusher in South Africa
Mobile crusher is a portable crusher widely used in stone crushing site. It is the complete crushing unit with crushing, screening machine and belt conveyor. In south Africa, mobile crusher is widely used in coal crushing plant. SBM offer mobile jaw crusher, impact crusher, cone crusher and crawler type mobile stone crusher for sale.
Crusher for quarry plant
Quarry and mining is the important industry In South Africa. South Africa's mineral wealth is found in its diverse and extensive geological formations. The unique Witwatersrand Basin contains a considerable portion of the world's gold reserves, as well as uranium, silver, pyrite, and osmiridium.
South Africa is the world's leading producer of Vermiculite, fluorspar, and andalusite. Stone quarry plant in South Africa, is mainly used for manufacturing aggregates, concretes, sand and railway ballast.
SBM is a famous stone crusher manufacturer in China, and offer types of crushers, feeder, screen, belt conveyor, Washing machine and grinding mills for stone quarry plant and mine ore mining industry in South Africa. We not only supply crusher machine and parts for sale with best cost for quarrying and mining, but also design the mining process for gold ore, manganese, chrome ore mine deposit.
Contact E-mail: [email protected]