Rock grinding mill for powder production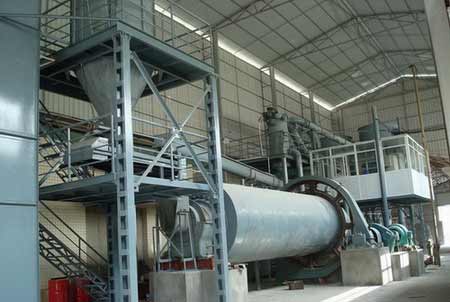 Rock grinding mill is widely used as milling equipment for stone powder production, like feldspar, phosphate, mica, gypsum powder manufacturing.
Type of rock grinding mill
SBM is rock grinding mill manufacturer in China, can offer ball mill, Raymond mill, vertical mill, trapezium mill for rock powder production.
Ball mill is the most widely used rock grinding machine. It is an efficient tool for grinding many materials into fine power. Ball mill grinds material by rotating a cylinder with steel grinding balls, causing the balls to fall back into the cylinder and onto the material to be ground. It is generally used to grind material 1/4 inch and finer, down to the particle size of 20 to 75 microns.
Raymond mill is another widely used rock grinding equipment. It can be used as grinding the limestone, calcite, barite, dolomite, potassium feldspar, marble, talcum, gypsum, kaolin, medical stone, rock phosphate, manganese ore, iron ore, glass, active carbon, carbon black, fireproof materials, heat preservation materials, chemical materials, slag, etc.
Vertical mill is widely used for coal powder production in thermal power plant and cement grinding plant. It also can be used for building material fine powder generation and processing. The item dimension is adjustable in all the different 80-425 (1000 the very best) meshes by high efficiency and low power consumption.
Rock grinding plant
SBM can design and manufacture Grinding Mills for any material and required capacity for dry as well as wet process, open circuit or closed circuit, continuous duty or batch type.
Feldspar rock grinding plant
In the feldspar rock grinding plant, crushing is the first process, then crushed rock feldspar particles enter rock grinding equipment for powder production. The materials are transferred to the ball grinding chamber through the quill shaft uniformly. There are ladder liner and ripple liner and different specifications of steel balls in the chamber. The centrifugal force caused by rotation of barrel brings the steel balls to a certain height and impact and grind the materials. The ground materials are discharged through the discharging board thus the grinding process is finished.
Rock phosphate grinding
In the rock phosphate grinding process, grinding equipment is the main powder making machine. The whole production line has no dust pollution in the process of operation because of the adoption of efficient pulse dust collector, silencer, and silencer room, which is the state standard production and protect the environment around. It features High rate of powder, Low consumption of wearing parts and high fineness of products.
SBM can offer rock grinding plant for sand making plant, quartz, marble powder production in UK, India, . We offer our clients high quality, personalized service, competitive prices and professional project management.
Related Machine