Rock crushing machine for quarry plant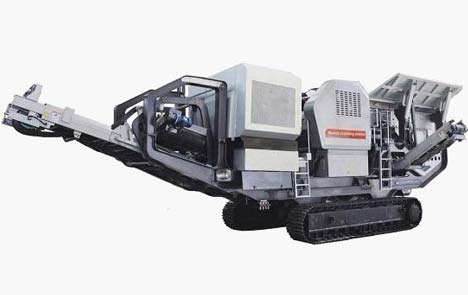 Rock crushing machine is widely used in stone quarrying plant for crushing, screening granite, marble, gold into building aggregates, sand gravels.
Rock crushing machine
SBM is a rock crushing machine manufacturer in China, and offer types of rock crushing machines for sale in Thailand, South Africa, USA, Nigeria, Canada, Tanzania, Atlanta, Italy, Australia, Kenya, Japan.
Rock crushing machine is a equipment to break down big rock materials to smaller or fine particles. Sometimes the crushing is completed with a single crushing process. In some cases the process of crushing prolongs till the rock objects are changed into powder particles with grinding mill.
Rock crushing machine can provide sand gravel and aggregates or mine ore extraction that are widely used in construction and mining industry. SBM offer rock crushing, screening equipment specializes in crushing a diverse range of rock product ranging from granular base course materials, asphalt concrete pavement rock, concrete aggregate, and custom crushed aggregates.
SBM supply jaw crusher, impact crusher, cone crusher, hammer crusher, washing machine and complete crushing plant for rock crushing industry. We not only offer Mining & Construction Equipment, but also design the whole plant diagram to help to start a rock crushing business with increased productivity and lowest operating costs.
Rock crushing plant
SBM offer small, Fixed, portable, mobile and track rock crushing plant for sale in Thailand, South Africa, USA, Nigeria, Canada, Tanzania, Atlanta, Italy, Australia, Kenya, Japan. The heavy duty machine is widely used in hard rock crushing, gold mining, and sand gravel making industry.
First the rock objects are put into a primary rock crusher, and then they are again put into a secondary rock crusher. These crushed rock particles are yet again crushed by putting into tertiary or quaternary rock crusher if required. There is a limit to the maximum size of rocks that can be crushed in a particular rock crusher.
SBM rock crushing plant accept the new technology and design to ensure quick site set-up, ease of operation and reliable performance. All of design and manufacture rock crushers and aggregate equipment is used to increase production and your bottom line.
SBM is mobile rock crushing equipment company in China, and has specialized in used rock crushing, screening and processing equipment. SBM can provide vibrating feeder, vibrating screen, belt conveyor and rock crushing machines for complete rock crushing plant.
Related Machine