Concrete waste Recycling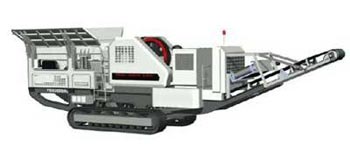 Concrete Recycling plant is used for recycling asphalt, concrete, block or brick, boulders, and roadway foundation material to produce recycled aggregate mixes with multiple uses in the construction and road building industry.
Recycling concrete requires the breaking, removing, and crushing of concrete to a specified size. A subcontractor usually brings the recycling equipment on-site, although stationary recycling plants are also common in heavily developed areas. Recycling plants can produce any desired gradation. After processing, the crushed concrete makes an acceptable aggregate for use in new concrete, road base material, or other uses.
Concrete Recycling machine
The concrete recycling machinery is mainly used for breaking concrete waste, debrics into small bube for aggregate production. SBM can offer concrete crusher, feeder, screen, belt conveyor and grinding mill for recycling plant.
The main piece of Concrete Recycling machine is a concrete crusher that crushes up large blocks of unwanted concrete into small pieces, which will then fall onto a screen. Pieces that are small enough to be "harvested" fall through the screen mesh, and larger pieces are re-routed back to the crusher to crush them into smaller pieces until them are suitable for screening machine.
The other main piece of machinery is basically a big magnet to remove rebar and other metal grid-work that may be inside the concrete.
Mobile Concrete Crusher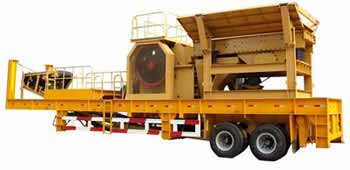 Mobile concrete crusher plant is the most portable concrete crusher used for recycling waste, debrics. SBM offer rubber-type and crawler type mobile crusher for sale for concrete recycling plant in America, South Africa, Nigeria.
Concrete crusher is the main concrete recycling machine. It may be mobile or stationary. The complete concrete recycling plant is consisted of crushing plant and grinding mills. Crushing plants includes jaw crusher, impact crusher, cone crusher and vsi crusher. The grinding mill mainly has ball mill, vertival mill, ultrafine grinding mill.
According to the crushing plot, stationary crusher is not suitable. So mobile concrete crusher is designed for eliminate the obstacles of the crushing place and circumstances. With the popularity of concrete recycling and re-use on-site, mobile crusher systems are becoming more common. Some can crush up to 600 tons of concrete per hour.
SBM is a concrete recycling equipments manufacturer in China, and offer crusher, screen and ginding mills for concrete recycling plant in USA, South Africa, Nigeria, India, south Africa, Saudi Arabia, Kenya, Canada, the Philippines, Botswana, Ethiopia, Australia, Singapore, Zambia, Vietnam and UAE, and can design the complete concrete recycling plant, including concrete crushers plant, concrete milling machines, and mobile concrete crushers for concrete waste recycling industry.
Concrete production line