Mobile rock pulverizer machine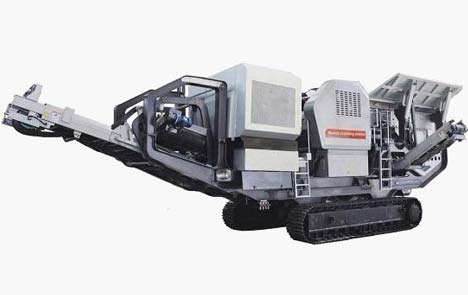 Mobile rock pulverizer machine is widely used as crushing equipment for pulverizing and milling stones into small size and powder.
SBM is Mobile rock pulverizer manufacturer in China, and offer types of rock machines for sale for quarrying and mining business in Kenya, Nigeria, Australia, India, Sudan, Thailand, and Ghana. SBM can produce large-sized complete crushing machinery, and provide perfect solution.
Mobile rock pulverizer machine is capable of producing up to 2 tons of grind in just one hour in a single pass. The maximum rock size that this unit will handle is one inch. If you need fine grinding powder, Multiple passes may be desired. Mobile rock pulverizer is a Compact Rock Crusher used for crushing Rock into ultra fine powder..
Mobile rock pulverizer machine is designed for production with the highest quality material and components available. Built as compact as possible for ease of handling and maneuverability.  All replaceable and wear parts are designed with the operator in mind for easy adjustment and replacement in the field.
Mobile rock Pulverizer produces a higher throughput and smaller particles. Standard construction is high strength carbon steel. Custom sizes can be designed and built to your specifications.
Rock pulverizer for crushing industry
Rock pulverizer machine has been widely used in gold mining industry and sand making business in South Africa, Zimbabwe, UK, India, Egypt, Nigeria and Peru.
Gold crushing industry
Rock pulverizer is ideal machine for the gold prospector, because of light-weight and economical high-speed. It is widely used as crushing machine in gold mining industry in USA, South Africa, Zimbabwe, Mauritius and UK. The stone particles are fed into the unit, it shatters into instant powder. In the stone quarrying plant, rock pulverizer is used for crushing all types of quartz, schist, limestone, etc. In the gold mining industry, it is used for pulverizing black sand concentrates to release any encapsulated micron gold for further processing.
Sand crushing business
Rock pulverizer machine is also widely used in Sand crushing business in India, Egypt, UAE and South Africa. Gold ores is quickly crushed into 1/8 inch in size through the first stage jaw crusher and automatically delivered into the roller mill which reduces the material into fine powder. Then gold ore powder is processed through the roller scraper which further reduces the material into Ultra Fine Powder.
Related Machine