Stone Crusher machine used for Crushing plant in Pakistan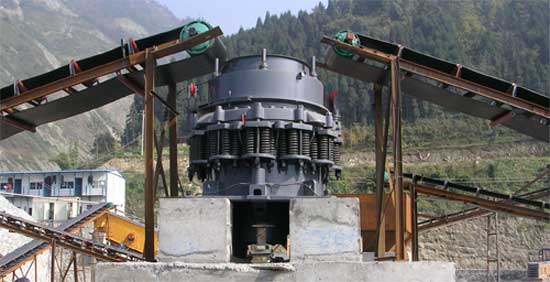 SBM stone crusher machines are used for crushing stones or rocks into small grains for building aggregates and sand gravel production in Pakistan.
Stone crusher machine in Pakistan
SBM is a famous stone crusher machine manufacturer in China, offer jaw crusher, impact crusher, mobile crusher and belt conveyor, vibrating feeder, vibrating screen for sale used for stone mining in Pakistan.
Jaw crusher is used as primary crusher equipment used in coarse crushing process. SBM can supply stationary and mobile jaw crusher for sale in Pakistan.
SBM Mobile Jaw crushers can be used in a wide range of applications. They can be used in both processing natural stone and recycling: As a classic primary crusher for natural stone with an active double-deck grizzly, or as a recycling crusher with vibrating discharge chute at the crusher outlet and magnetic separator.
Attached screening machine enable the production of a classified end product. The output for mobile jaw crushers ranges from 100 – 1500 t/h depending on the type and consistency of the charged material. The complete crusher plants with generously dimensioned components. Roll-screens, double-deck grizzly type screen, screening units and other useful components tackle every critical application in hard or soft stone.
Impact crusher is widely used as secondary crusher equipment in the fine crushing plant. SBM can offer stationary and mobile impact crusher with hydraulic system for sale used in stone quarry in Pakistan.
Mobile crusher plants are distinguished by several technical innovations, as well as a new material flow concept, which is operated consistently through the entire plant. At the same time, the plants remain relatively easy to transport thanks to their compact dimensions and weight and are ideal for the most diverse applications.
Stone crushing plant in Pakistan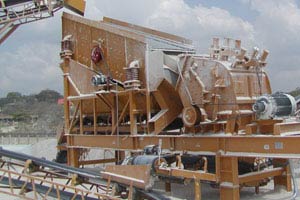 Stone quarry in Pakistan, use the complete crushing plant for crushing stones into small pieces for aggregate and sand gravel production.
Type of Primary Crusher : Jaw crusher PE-1000×1200
Type of Secondary Crushers : Cone crusher
Type of Tertiary Crusher : Cone crusher
Crushing Capacity : 100 TPH
Type & No. of screens : Primary & Secondary Vibratory screen.
Type of Raw Material : Black trap stone from open-cast mines
The raw material (Black stone) from the mines consisting of stone of various sizes from fines to large boulders is unloaded into the primary crusher hopper. The material is fed to the primary crusher via vibrating feeder. After crushing, the material is conveyed to the vibratory screen for screening. The oversize from screen goes to secondary crusher via belt conveyor and chute. The crushed material from secondary crusher goes to the same screen. The throughs are further screened to separate products. The dust is stored in hopper and directly unloaded into the truck. The screened products are conveyed via conveyor belts to stockpiles. From stockpiles the product is loaded into trucks with the help of loaders and delivered at the point of use.
Related Solution in Pakistan
Contact E-mail: [email protected]