Stone crusher machine used for Stone Crushing plant in India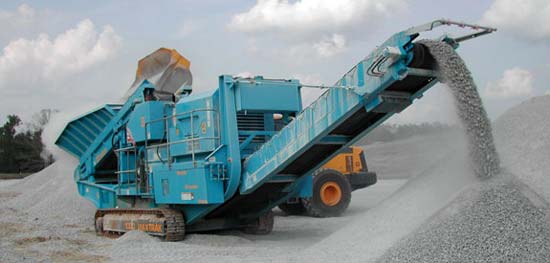 In the stone crushing plant in India, stone crusher machines are used for crushing granite, limestone, marble, and other rocks into small size for building aggregate and sand gravel production.
Stone crusher machine in India
In the former stone quarry, Stone Crusher machines in India are primarily small scale industries mostly owned and operated by less educated individuals and are scattered all over the country.
There are large variations in the types of stone crusher machine in India depending on geographical locations, type of demand for crushed products, closeness to urban areas, type of raw material, availability of plant and machinery locally etc. Primarily the stone crusher industry sector could be divided in three categories small, medium & large.
Small size stone crusher machine in India
There are different types of small stone crushers in various states of India with a production capacity of crushing ranging from 3 to 25 TPH. Typically, the stone crushing plant units having only one Jaw type crusher used as primary or secondary crusher along with one or maximum 2 screens are grouped as small stone crusher machines.
Medium Size stone Crusher machine in India
Typically Medium Size stone Crusher machine in India has one primary and one secondary stone crusher machine or two primary & two secondary crushers along with one or more vibratory screens. The mined stones are transported mostly by trucks or dumpers and unloaded in to elevated stone wells. The stones are fed by gravity or grizzly feeder to primary crushers. The Crushed stones are conveyed to vibrating screens. The screened products of various sizes are conveyed to stock piles by belt conveyors. The oversize is returned to secondary stone crusher machine for further crushing and back to the vibratory screen. These types of medium type stone crushers plant have a production capacity in the range of 25 – 100 TPH.
Large Stone Crusher machine in India
Those Large Stone Crusher machines typically has two or more numbers of primary, secondary & tertiary type crushers with at least 2 or more vibratory screens with mechanized loading, unloading conveying operations with crushing capacity more than 100 TPH crushed stones. Large stone crusher machines are owned by bigger construction companies like L&T, Dodsal Construction, etc who have their own large construction projects demand. Such stone crusher machines have a crushing capacity range of 100 –200 TPH.
These type of stone crusher machine in India generally have their own open-cast stone mines and a fleet of mechanical mining equipment, trucks and dumpers, loaders etc. These stone crusher plant involve high capital investment and mostly operate round the clock. All conveying operations are done through proper belt conveyors.
Stone crushing plant in India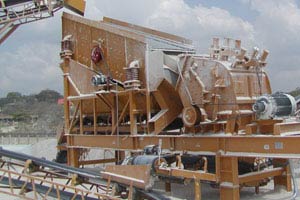 There are 12,000 Stone Crushing plant units in India engaged in producing crushed stone of various sizes depending upon the requirement which acts as raw material for various construction building such as construction of Roads, Highways, Bridges, Buildings, Canals etc., so, stone crushing industry is an important industrial sector in India.
Most Stone Crusher plants in India are located along the periphery of Cities or in the vicinity of major construction projects. In most cases the Stone Crushers machines come up in clusters of number of stone crushing plants ranging from five to fifty in one cluster. The stone crusher machines are located nearer to the source of raw material such as Stone mines, River Beds etc.
SBM is a famous stone crusher machine manufacturer, and offer types of crushers, grinding mills, feeder, and screen for sale used for stone crushing plant in India. SBM also design stone crushing plant layout for the quarry plant and mine.
Contact E-mail: [email protected]