Ball mill in India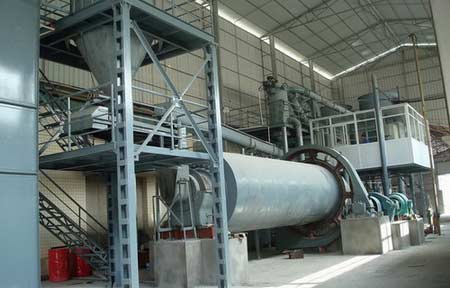 Ball mill is the main stone grinding mill in India used for limestone, quartz powder production and cement plant.
Ball mill
Ball Mill is a high efficient tool for grinding many materials into a fine powder. It is a key equipment for grinding after the crushing. Ultimate particle size depends entirely on how hard the material you're grinding is, and how long the Ball Mill is run.
Ball mill is designed to operate continuously without failure with Low operating cost and Large capacity. Ball Mill consist of feeding part, discharging part, gyre part, transmission part, decelerator, small transmission gear, generator, electrical control and so on.
Ball mill application
Ball mill can be used for fine grinding of raw material and fuel in construction material, cement, chemical, electricity, ceramic and other industries, It is also used for the dry and wet grinding for all kinds of ores and other grindable materials.
Ball mill for stone powder in India
Ball mill is the main grinding mill for stone powder making plant. It is mainly used for mixing and milling materials, with even output fineness and energy-saving. Not only the wet mill, but also wet mill. The machine could use the different line according to the product requirement to satisfy different requirement.
The milling fineness depends on the milling time, the motor start by the coupling reduce voltage, lower the starting electricity, the structure is divided into integral type and freestanding type, advantages of product is lower investment, energy saving, structure novelty, simply operated, used safely, ability even etc. It is suitable for mixing and grinding common and particular materials. User could choose the proper type and line, media material depend on material ratio, rigidity, and output size etc.
Ball mill for cement plant in India
Ball mill is mainly used to grind the clinker and raw materials in cement industry. It is mainly used for lap stream grinding system, which is characterized by high efficiency grinding, mill yield, power consumption province, especially in the grinding of slag cement, the performance more prominent. General mill output can increase 15-20%, about 10% lower power consumption, in addition, can reduce the product temperature 20-40 ℃, product fineness can easily be adjusted.
SBM is a famous ball mill supplier in India, and supply types of ball mill used for cement plant, ceramics, glass grinding and mine ore processing plant. SBM also design ball mill for your grinding plant with best cost.
Contact E-mail: [email protected]