SBM jaw crusher in China used for Stone Crushing plant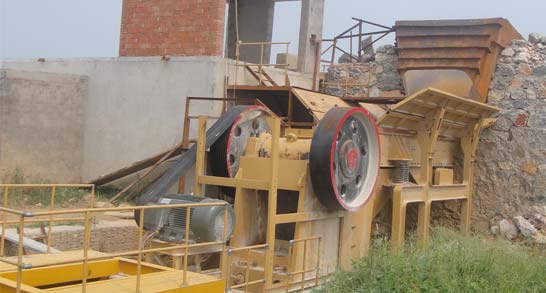 In China, Jaw crusher is the coarse crushing machine used in stone primary crushing process. It is the oldest type of crusher and most commonly used crushers in use. Until now, Jaw crusher has changed little from the original design.
Types of jaw crusher in China
Single toggle Jaw crusher
The single-toggle crusher is the simplest and lightest of the jaw crushers used in mining, quarrying and recycling. This type jaw crushers can handle ores, rock, gravel and recycled concrete. General it is better suitable for producing low crushing ores and therefore used for soft rocks.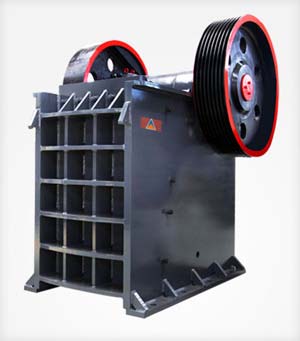 Single toggle jaw crusher features Heavy duty design, Large gape feed openings, High production, and Low operating cost, Low jaw plate wear. The design of the deep symmetrical crushing chamber maximizes feed size, capacity and reduction. All crushers in the range have an almost square feed opening so that they can accept the largest material lumps without blockages.
Double Toggle Jaw Crusher
These Double Toggle Jaw crushers are capable of exceptionally high crushing availability, cost-efficient crushing and low cost per ton and the running speed varies from about 100 to 400 RPM.
The SBM jaw crusher has a fixed jaw and a moving jaw plate at the top. The crushing faces themselves are formed either of manganese steel or of chilled cast iron. These wear parts are durable. The maximum pressure is exerted on the large material, which is introduced at the top.
Impact Jaw Crushers
In this Impact jaw crusher, the crusher cavity is inclined. As there is larger stroke and higher rotation speed (about 400 rpm) a stronger impact is achieved. So, hard, tough rocks and ores can be processed. Quick and easy installation of jaw plates is achieved by using clamping and support bars to fix the jaw plates to the crusher.
Wear parts of jaw crusher are designed to give high performance and low operating costs. High quality material and experienced design ensure quality parts. Fine tuning in applications are ensured through the available range of alternative jaw plate designs. All jaw plates are reversible.
Jaw crusher manufacturer in China
SBM is a famous jaw crusher manufacturer in China, and offer types of jaw crusher for sale for stone crushing business, such as single toggle jaw crusher, double toggle jaw crusher, impact jaw crusher and Europe jaw crusher. SBM also supply durable wear parts for jaw crusher with maintenance.
These jaw crusher machines are manufactured with heavy duty parts for constant operation and long life. Each machine is backed by the SBM after-market service and spare parts support. Our mission is to work together with our customers to achieve the optimal crushing chamber application in terms of performance, cost-effectiveness and results.
SBM is also a supplier of machinery, service and technical solutions for the excavation, sizing and processing of rock and minerals in the mining and construction building material industries. Such as cement plants, lime works, quarry and crushing plants, as well as gravel and sand pits.
Contact E-mail: [email protected]