Hcs90 Cone Crusher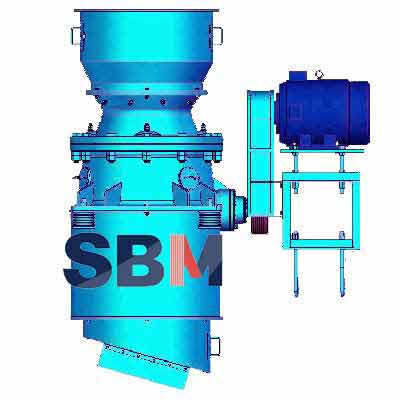 Hcs90 Conecrusher Overview
HCS90 cone crusher with high-efficiency and single cylinder hydraulic pressure is a kind of high-tech crusher to meet the requirements of developed countries. SBM is a famous manufacturer expert of cone crusher in China, design this crusher by combining the USA technology and Chinese metal material function, and has been saled to India, Germany, Japan, Ghana, Vietnam, Australia etc.
Hcs90 Cone Crusher Parts
The main structure of HCS90 cone crusher includs vibrating feeder, top frame, mentle par, frame seat, charging hopper, counter shaft, triangle zone, motor etc. The auxiliary devices include lubrication hydraulic station and control cabinet etc.
Hcs90 Cone Crusher Application
HCS90 cone crusher is widely applied in cement making industry, building, sand making, metallurgical industry, etc and is suitable for both metallic minerals and non-metallic minerals, such as iron ore, nonferrous metal ore, granite, limestone, quartzite, sandstone, pebble, etc.
Hcs90 Cone Crusher Main Features and Benefits
The Main Features and Benefits of HCS cone crusher are as following:
High efficiency
The main axle have support both on the high and low sides which can stand more stave strength and stroke. In addition to special stave cavity shape which adapts with the lamination principle, enables this cone crusher has higher crushing efficiency.
High capacity
Designed consummately which combined the will break stroke, the broken speed and the future of broken cavity, so that under the same moving identical cone big end diameter condition, the output is higher than the old-fashioned damaged crusher output about 35% ~60%.
High quality
Adopts the proper broken cavity shape and broken principle of lamination , produces broken effect among particles, thereby increases the cube proportion of finished product obviously, decreases the needle schistose cobblestone, and the grade is more homogeneous.
Only need to change the fix cone to ensure medium and fine crushing in various crushing chambers.
Protected hydraulic pressure and lubricate system to ensure overload safety and good bearing lubrication.
Convenient maintenance
The structure is simple but compact, which have a convenient maintenance.
Hcs90 Cone Crusher working principle
The motor drives the eccentric shaft bushing through V-belt, transmission shaft, and transmission gear. The cone makes circle movement at the force of eccentric shaft bushing, and close to mantle from time to time. Raw materials are crushed during the process and are later discharged at the bottom.
HCS90 Cone Crusher technology parameter
| | |
| --- | --- |
| Feeding widden(mm) | 135(100, 80, 50)four types |
| Max feeding widden(mm) | 110(80, 65, 40) |
| Discharging range(mm) | 6-28 |
| Power(Kw) | 75~100 |
| Max permitting dimension(mm) | <40 |
| Overall dimension length×widden×hight(mm) | 2581×1550×3276 |
HCS90 Cone Crusher lubricate pressure system parameter
| | |
| --- | --- |
| Oil motor power(Kw) | 1.5 |
| Oil motor pressure(MPa) | 16 |
| Oil box cubage(L) | 100 |
HCS90 Cone Crusher hydranlic pressure system parameter
| | |
| --- | --- |
| Oil motor power(Kw) | 2.2 |
| Oil motor pressure(MPa) | 1.0 |
| Oil box cubage(L) | 800 |
HCS90 Cone Crusher crushing cavity
Model
Discharge(mm)
Capacity(t/h)
A
16
65-75
18
70-85
22
85-105
28
110-130
B
11
45-55
13
55-65
16
65-75
20
80-100
C
9
25-35
11
45-50
13
50-60
16
60-70
D
6
20-25
7
25-30
8
30-35
10
35-45
Note: This specification is just reference, any changes are subject to the Hcs90 Cone crusher products.
Attachment:


Hcs90 Cone Crusher PDF Download
Contact E-mail: [email protected]