Grinding mill for calcium carbonate in Pakistan
Grinding mill in Pakistan
Grinding mills are used as stone powder making machine in calcium carbonate powder manufacturing plant, these grinding machine can grind limestone, marble, china clay, dolomite, gypsum, silica, ochre, sulfur, barytes, and bauxite into powder.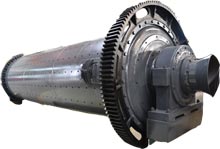 Ball mill in Pakistan
Ball mill is the most widely grinding mill in the industrial powder plant in Pakistan. Ball mills are used for dry and wet grinding of different materials such as cement materials, cement, lime, and ceramic materials.
Low operation and maintenance cost
High operating reliability
High capacity
Smaller built-up space in comparison with mills seated on trunnion bearings
Raymond mill in Pakistan
Raymond mill is widely used in small scale calcium carbonate powder making plant. It is Used for grinding the barite, limestone, kaolin, and slag below scale 9.3 of Mohs hardness in the trades of mining, metallurgical industrial, chemical engineering and building material for high fine powder generation and processing.
SBM Raymond mill features compact structure, low energy consumption, high efficiency, less power consumption, small working area, less investment each time, easy installation and maintenance, reliable operation and so on. Product size is adjustable in the range of 80 to 325 (600 the largest) meshes. It is possible to product 30 to 80 mesh coarse powder through special device in the machine.
Grinding plant in Pakistan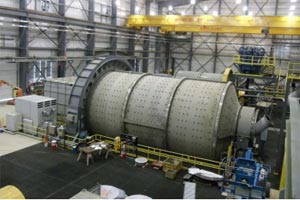 Calcium carbonate powder manufacturing in Pakistan
The vast majority of calcium carbonate used in industry is extracted by mining or quarrying. Pure calcium carbonate powder can be produced from a pure quarried source (usually marble). Calcium carbonate powder manufacturing in Pakistan is done by grinding limestone and marble.
The raw limestone or marble is first crushed and screened & washed to remove undesized material and then it is fed to the vertical shaft lime kiln for preheating, calcinations & cooling operation. Then quick lime is hydrated with process water in batch reactor and screened to remove lime impurity. The line slurry is then further processed to reach at designed process conditions, required in reactor for carbonation. This slurry is further washed, filtered and dried to get fine powder of precipitated calcium carbonate.
Grinding plant for mining in Pakistan
SBM can offer crusher machine, belt conveyor and grinding mill and other mining equipments for mining in Pakistan. SBM has supplied Raymond mill for gypsum, china clay, dolomite powder grinding plant, and offered crusher machines for coal crushing, slag crushing plant in Pakistan.
Grinding mill manufacturer in Pakistan
SBM is a leading supplier of specialized crusher equipment, grinding mill and complete production plants for the building material and mineral processing industries. SBM has been involved in the design and construction of cement plants, Calcium carbonate powder manufacturing, quarry and crushing plants, as well as gravel and sand pits.
Contact E-mail: [email protected]