Rock sand machinery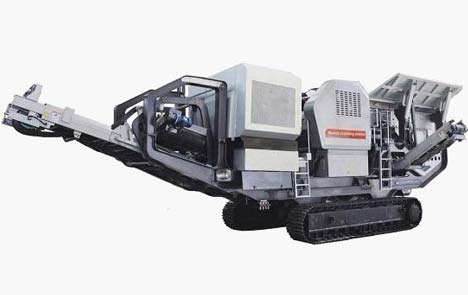 Rock sand machinery includes crusher, vibrating feeder, screening, washing equipment and belt conveyor used for artificial sand making.
Type of rock sand machinery
SBM is a rock sand machinery manufacturer in China, and offer sand crusher for crushing granite, and sand stone for making sand from rock, screening machine for sieving and classification, washing machine for cleaning, and belt conveyor for transporting and storing.
Rock sand crusher includes jaw crusher, impact crusher, Vertical shaft impact crusher, hammer crusher, roller crusher and combination crusher, etc. Jaw crusher is used for coarse, medium and fine crushing. Impact crusher is used in secondary sand crushing process. VSI crusher is the main sand making machine, is applied to crush and shape soft, medium hard and high hard materials.
Vibrating screen is the essential rock sand manufacturing machine. It is Heavy Duty screen, fitted with punch plate, grizzly, or standard square screen. SBM rock sand screen is a unique system to separate mixed debris into sorted wood, aggregate, plastic, silt and more. It uses shaker screen, air separator, and water separation to organize a pile of leftovers into usable product. The 3 stage process includes: Shaker screening to sort the fines, and water separation to separate heavy materials from lighter materials.
Rock sand washing machine is a cleaning equipment used to wash out the dirt from crushed sand. This rock sand machine can produce washed silica sand, dry and sieved sand with 30-40, 40-60, 50-60, 60 -70, 70-80, 80-100 mesh.
Rock sand manufacturing plant
The whole Rock sand manufacturing plant is consist of feeder, jaw crusher, impact or cone crusher, sand making machine, screen and washing machine. The sandstones are delivered into the jaw crusher for preliminary crush by the feeder. Then, the crushed rough rock materials are transported into the impact crusher for further crush by the belt conveyor. Then, the crushed rock materials are separated into different size by the vibrating screen, and the rock sand, which does not satisfy the required granularity, will return to the impact crusher for crush once again.
SBM offer machinery for rock sand washing, screening, drying, grading, and packaging operations in United States, Canada, South America, Europe, and the Middle East. SBM also design the sand making plant with different machine to meet the different capacity and size.
Related Machine