Crusher machine in Malaysia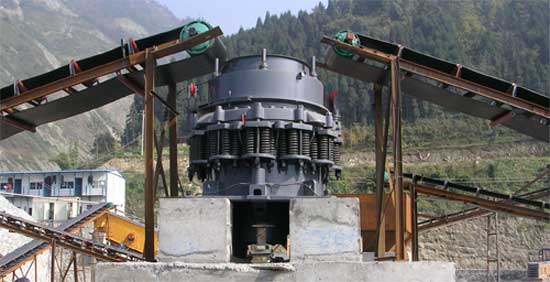 Crusher machines are mainly used for crushing stone, rocks, mine ores into small particles in quarry or mining. They are used as pulverizing machine in aggregate production and mine ore mining plant.
Type of crusher machine in Malaysia
SBM offer types of stone crusher machines for sale for quarry and mining in Malaysia. These stone crusher machines includes jaw crusher, impact crusher, cone crusher and mobile crusher.
Jaw crusher is used as primary crusher for coarse crushing plant. It is mainly used in stone and mine ore crushing process. Jaw crusher is the essential quarry equipment and mine ore crusher machine in Malaysia.
SBM jaw crusher offer stationary, portable and mobile primary crushing applications in quarry and mining industry of Malaysia. Compare the increased production, reliability, reduced operating costs and flexibility of a SBM Jaw crusher. Its large feed opening, and force-feeding action from the inward and downward eccentric movement of the swing jaw, means increased capacity.
Impact crusher is used in fine crushing process in stone quarry and mine ore mining industry. SBM Impact Crushers require less capital outlay than competitive type crushers and offer long life wear components due to advanced metallurgy. The hammer locking system acts as a solid mass which enables the use of higher chrome hammers to yield increased production.
SBM Impact crusher is used in used in both primary and secondary crushing applications of aggregate, and in recycle crushing of reinforced concrete, asphalt and other construction and demolition debris.
CS cone crusher is most widely used cone crusher in quarry and mining of Malaysia. Designed on layered crushing theory, and with features of reliable structure, convenient adjustment and economical operation, the Cone Crusher is applicable to break various ores and rocks with medium or above hardness and widely used in metallurgical, architectural, road & railway building. Its bigger eccentricity, overload hydraulic cavity cleaning system and lubrication system with refrigerants fully ensure the safety and stability during operation and make it ideal for secondary crushing.
Mobile crusher is the portable crusher machine used in rock and mine crushing plant of Malaysia. It is suited for processing both blasted natural stone, asphalt and demolition waste as well as producing a first-class end quality product. The input capacities of 350 t/h can be easily attained. In primary screening, a slotted integrated grizzly instead of an independent double-deck pre screen is also available. For a classified end product, the plant can be fitted with a high performance final screen.
The smallest of our new mobile double-deck screening unit offering a feeding capacity of up to 300 t/h. Suitable for feed material of up to 250mm. The mobile screening plant is especially designed for recycling applications, but is equally suitable for natural stone processing.
Crusher machine manufacturer in Malaysia
SBM is a professional crusher machine supplier in Malaysia, and offer types of crushers, screen and grinding mills for sale for stone quarry and mine ore mining in Malaysia. All are built for rugged durability, ease of transportability, minimum set-up and teardown with superior features.
Our products include a complete line of Primary Jaw Crushers, Primary and Secondary Impact Crushers, Vibrating Grizzly Feeders, complete Crushing Systems, an extended line of ancillary products and crusher spare parts.
Contact E-mail: [email protected]