SBM Stone crusher machine used for crusher plant in UAE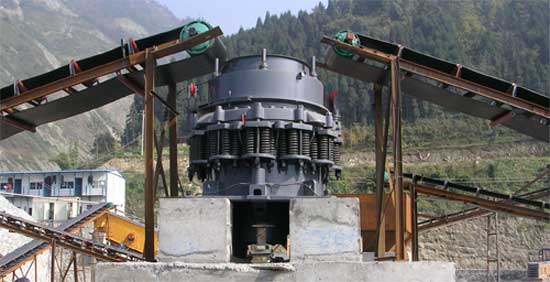 Stone crusher machines are used as rock crushing equipments in the mining and quarrying industry. They are used for crushing stones, mine ores into small pieces for building materials production and ore processing.
Stone crusher machine in UAE
Jaw crusher is used as primary crushing equipment in the stone crushing circuit, used for crushing large stones into smaller grains throughout the aggregate and mineral processing industry. Product is fed into the top of the jaw crusher by an vibrating grizzly feeder. The eccentric rotating drive shaft causes the movable jaw to oscillate crushing the aggregate against a fixed jaw.
SBM jaw crusher is the best solution for primary crushing applications that involve extremely hard or abrasive feeds or require a sized product with minimum fines. SBM can offer PE jaw crusher and Europe jaw crusher for sale used for stone quarry in UAE. We have a wide range of jaw crusher models to handle various type of aggregate product and process capacities.
Mobile crusher is the complete crushing system including crushing and screening unit. It can offers a powerful combination of closed-circuit crushing and screening capabilities. Mobile crusher plant is a self-contained portable crusher with its vibrating grizzly feeder and double-deck screen.
SBM Fully mobile crushing plants working close to the excavation site onto the working bench. After drilling and blasting the shovel excavator and the crushing plant travel to the blasted heap. The shovel loads the stone material into a hopper. An grizzly feeder transfers the material into the crushing machine. One or two short discharge conveyor transport the crushed material directly onto the shiftable bench conveyor or to Mobile Transfer Conveyors or screening unit.
Vibrating screen is used as screening machine to classify the crushed stones. The screen plant The plant can be used in quarries, sand and gravel pits, and other aggregate applications. SBM can offer stationary or mobile screen for quarrying and mining in UAE.
Stone crushing plant in UAE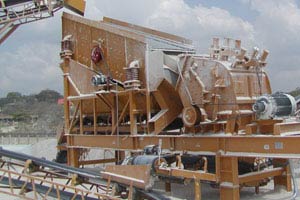 SBM has supplied the complete crushing plants for the quarrying in UAE, used for manufacturing building aggregates and sand gravels for construction.
Apart from oil and natural gas, the minerals sector included fertilizer production and production of construction materials, marble, and stone quarried from the Hajar Mountains. SBM stone crushing plant design capacities ranges from 50 t/h to 1000 t/h according to customer's requirements.
SBM offers complete solutions of in pit and ex pit crushing plants to seize down the Run of Mine material to a conveyable lump size. Depending on the overall operational scheme fully mobile, semi-mobile and stationary crushing plants are designed and modified according to the customers requirements.
Contact E-mail: [email protected]