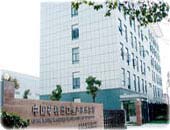 Shanghai Shibang Machinery Co., Ltd is a professional mining crusher equipment and industrial grinding mill manufacturer in China. The company features advanced CAD and computer simulation test system, which ensures the quality of design, development, manufacturing and after-sale service. It has become a major stone crushing machine and grinding plant supplier in China. SBM provides not only construction and mining equipment for sale with best price, but also installation and maintenance service.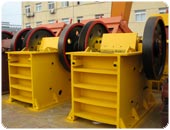 Stone crusher is Rock pulverizer used for artificial sands manufacturing, building aggregates crushing plant. SBM Stone crusher machine features large crushing rate, high yield, equal product size, reliable operation, easy maintenance, and economic operating cost etc. SBM offer types of stone crushers for sale like jaw crusher, impact crusher, cone crusher, VSI crusher, mobile crusher, hammer crusher, sand making machine. We can design sand making production line and stone crushing plant for sale for quarry in USA, Germany, UAE, Indonesia, Philippines, India, Libya, South Africa etc.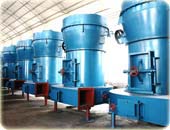 Grinding mill is used in grinding process of ore minerals mining, construction building materials, quarrying, cement industry, coal processing. SBM supply grinding mill for sale including ball mill, raymond mill, vertical mill, coarse powder mill, super ultrafine mill and high pressure suspension grinding mill. According to materials, We design special grinding machine, such as coal mill, cement mill and gold mill in South Africa, Nigeria, Zimbabwe, Indonesia.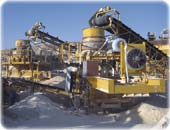 SBM Crushers and grinding machines are used in stone quarrying and mining industry, like Stone crushing plant, Mine ore beneficiation plant, Cement Production Line, Coal Crushing Plant, Sand making plant, Concrete crushing plant, Aggregate crushing plant, etc. SBM design different crusher plants and grinding solutions, like coal crusher, Coal mill, Gold mining equipment, concrete crusher, Iron ore crusher, Limestone crusher, granite crusher. We also design stone crushing plant process and mine ore processing flow diagram according to the cost, capacity and final size.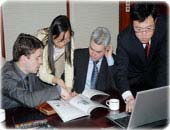 Service Objective :
Service available around the clock We spare no efforts to perfect our pre-sale, in-sale and after-sale services and focus on every detail from the design stage until the final installation. The aim of our work is your satisfaction.

Service Commitment :
Whole-hearted support for crushing plant of design, installation, Debugging, spare parts and maintenance