Cement manufacturing machine for cement plant
Cement manufacturing machine
The cement manufacturing process consists of many simultaneous and continuous operations using some of the largest moving machinery in manufacturing.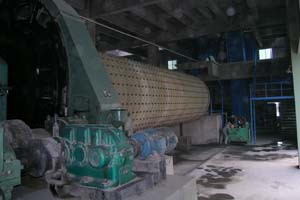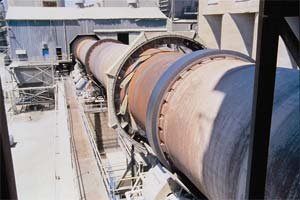 The range of cement manufacturing machine includes the following: Grinding Units, Vertical Shaft Kilns, Rotary Shaft Kilns, Separators, Crushers, Mill Components, Mill Bearings, Feeders, Elevators, Air Slides/Lifts, Hoppers, Vibrating Screens, Pre Calciners, Coolers and Ducts.
Cement grinding unit
SBM supply grinding units upto 2000 TPD plants, capable of handling all types of cement. We offer to our clients a versatile grinding unit whose heavy and rugged construction is built for continuous trouble free operation everyday.
Cement crusher
Cement crusher machine is used which help reduce the large solid chunks into smaller chunks.
Separators:
SBM also supply high efficiency separators with cement plant. High availability, high selectivity, low energy consumption, proper product separation, cooling and drying, and relatively low capital expenditure are all the features available in our high-efficiency separator.
Mill Components
Wide range of milling components are manufactured & marketed by SBM. These components are made up of superior quality raw materials.
Mill Bearings
Various types of mill bearings are available with us. These mill bearings are extensively applicable in cement plants because of their efficient functioning.
Cement rotary kiln
Most Portland cement is made in a rotary kiln. Basically, this is a long cylinder rotating about its axis once every minute or two. The rotation causes the raw meal to gradually pass along from where it enters at the cool end, to the hot end where it eventually drops out and cools.
Cement manufacturing equipments manufacturer
SBM is the cement manufacturing equipments manufacturers and exporters, and offer complete cement plants like mini cement plant, rotary kiln plants, clinker plants, Portland cement plants and VSK cement plants. As cement plant manufacturers, our designing and construction are planned and made to outfits the circumstances where the plant is to be installed.
We offer Cement plant from 100 TPD to 200 TPD. On turn key basis and have capabilities to undertake all aspects of cement plant construction, including feasibility studies, technical advice, equipment supply, field construction, supervisory services, commissioning etc.
The SBM cement plant functions with lesser power and fuel consumption, which has made the cement manufacturing procedure very economical. SBM cement plant is operational to present personalized service which is directed to meet the cement plant manufacturing requirements of customers from cement plants.
Contact E-mail: [email protected]