Cement crusher
Cement crusher is the important cement manufacturing machine used in cement production line. Generally it is used in cement crushing plant for crushing Big cement raw materials to make cement clinker, then appropriate cement clinker dust enter into the cement mill for milling.
Type of Cement crushers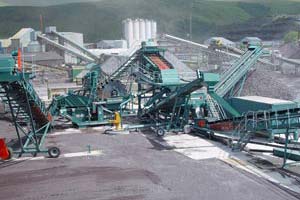 Types of cement crushers are used in cement grinding plant.
Jaw crusher for cement plant
Jaw crusher is used as primary cement crusher equipment in cement production line, its crushing ratio is 4-6, and crushing capacity is very satisfactory for big cement raw materials.
Impact crusher
Impact crusher usually acted as medium cement crushing machine after coarse crushing which is capable of crushing mineral rocks with compressive strength up to 320 Mpa, and gives smooth running resulting power economy and higher efficiency. Except for crushing cement raw materials such as limestone, gypsum, bauxite, cement clinker, impact crusher (impactor) is widely used in hydroelectricity, highway, artificial rock, stone, sand, building material, etc.
Cone crusher
Cone crusher is also widely used cement crusher in cement grinding plant, their structure is more perfect and the technology parameter is more advanced, so cemnet cone crushers have excellent performance in the aspects of manufacture, installation, use and maintenance etc.
Hammer crusher in cement production line
Hammer crusher can crush medium-hard and crispy materials, such as limestone and coal with compression resistance less than 150MPa. It is mainly used in the cement plant, mineral, coal, electrical and chemical industries.
Cement crusher manufacturer
SBM is a cement crusher manufacturer in China, and supplies all types of crushers and grinding mills for sale used for cement industry in Kuwait, Pakistan, Ghana, USA, Russia, Brazil, Korea, India, UAE, Bangladesh.. We not only provide cement crusher equipment used in cement plant for sale with best price, but also the installation and maintenance service. SBM design the complete cement crusher plant for cement industry accordig to the crushing process.
Cement crushing process in cement plant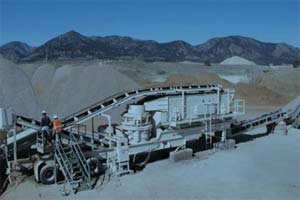 In cement raw materials crushing plant, limestone, coal, gypsum and cement clinker need to be crushed into right particle size.
Limestone crushing
Limestone is the most main raw materials for cement making, but natural limestone is usually big, we use cement limestone crusher to crush them into small particles.
Bauxite crushing:
bauxite is the additive. For making cement raw materials, bauxite is crushed by cement bauxite crusher into powder. Then bauxite particles and limestone particles together are grinding into raw powder by raw mill.
Coal crushing:
Coal powder is used to put into cement clinker. Raw coal is crushed by cement crusher then grinded by cement coal mill.
Gypsum crushing:
gypsum powder made by gypsum crusher and gypsum mill are put into cement clinker together with coal powder, then these cement raw material enter into the cement mill for fine grinding.
Cement Plant