Ball mill used in cement industry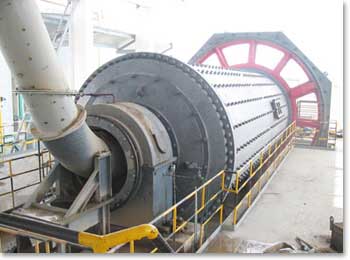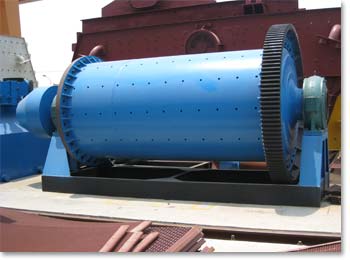 Ball mill is the grinder machine used in the cement industry. It can grind cement raw materials into fine powder to make cement, such as coal, gypsum, limestone and cement clinker.
Ball mill grinding for cement plant
There are two types of ball mills according to the grinding process: the dry ball mill and the wet ball mill. It is the main cement grinding mill, and is used in limestone powder grinding process, coal grinding, gypsum grinding and cement clinker grinding process.
Ball mill for limestone grinding: Ball mill work together with the limestone crusher machine to crush and grind limestone into powder in cement plant.
Ball mill for coal powder: In cement plant, ball mill is used to grind coal into powder, then these coal powder mix with other cement materials to make cement.
Ball mill for gypsum grinding: In cement plant, ball mill is also used to grind gypsum into powder as cement additive.
Ball mill for cement clinker grinding: In cement grinding plant, ball mill is also used as cement clinker grinding mill to grind cement clinker into powder to make cement.
In the course of cement production line, controlling the saturating ball mill turns into the key tache of increasing the output and quality of cement. This process consumes the most power in cement plant. There are strict requirements about finess of cement. So we should choose the right milling machine for this process in the cement production line.
Cement ball mill Energy consumption and output
Ball mills with Closed-circuit systems operate most efficiently by making a coarse cement powder, the fine powder then being separated, and the coarse part being returned to the cement ball mill inlet. The proportion of the mill-exit material returned to the inlet may vary from 10-30% when ordinary cement is being ground, to 85-95% for extremely fine cement products. It is important for system efficiency that the minimum amount of material of finished-product fineness is returned to the inlet. Modern cement separators are capable of making a very precise size "cut" and contribute significantly to the reduction of energy consumption, and have the additional advantage that they cool both the product and the returned material, thus minimizing overheating.
Cement ball mill supplier
SBM is a cement ball mill manufacturer in China, and offer ball mill for sale with best price for cement grinding plant in India, Pakistan, Kenya and USA. Meanwhile SBM supplies the service of installation, operation train and maintenance. SBM also deisng the right grinding unit for cement industry according to the cement plant layout.
Cement Plant Equipment