Coal Crusher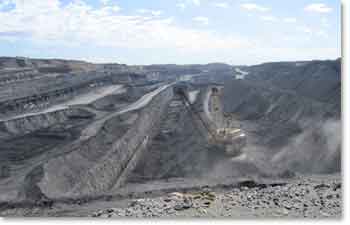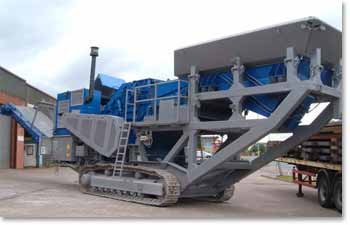 Coal crusher is the main machine in coal crushing process used to crush coal into small particle size even powder.
Coal Crusher Types
Coal crusher manufacturer: SBM offer types of crusher used in coal mine including jaw crusher, cone crusher, mobile crusher and hammer crusher.
Jaw crusher is used as primary crusher equipment in coal crusher plant. It can crush massive coal into small pieces or powder with capacity 25-350 tph. SBM supply mini jaw crusher for sale for small scale coal preparation plant, and large jaw crusher for mechanized coal crushing plant.
Impact crusher is another common crusher used in coal crushing process. It is mainly used in primary or secondary crushing process of coal crushing plant. Hydraulic impact crusher is the newest crusher machine manufactured by SBM, it is the high-efficiency coal crusher machine.
Cone crusher is fine coal crusher machine, and used in secondary or tertiary crushing process. SBM offer four types of cone crushers for sale for coal mine, including spring cone crusher, cs cone crusher, hydraulic cone crusher and hcs 90 cone crusher.
Hammer crusher is a coal crusher machine with small capacity. Usually it is used before coal mill to grind coal into powder. SBM hammer crusher is widely used for small scale coal crushing plant in Indonesia, India, Malaysia and China.
Mobile coal crusher is the convenient coal crushing and screening plant. It unite the crushing equipment, belt conveyor, and vibrating screen. So crushing and screening process can be finished in this machine. SBM offer rubber-tyred portable crusher and crawler-type mobile crusher for sale for coal pulverizer.
How to choose which type of coal crusher is used in coal crushing depends on your requirements, such as crushing capacity, the finished size, etc.
Coal crusher plant
In fact, we rarely use only one crusher in coal crushing process. Usually we compose these crushers into a complete coal crusher plant including crushing and screening machines. The stationary coal crushing plant contain jaw crusher as the primary crusher, impact crusher or cone crusher as fine crusher.
Coal crushing process
Raw coal is transported between these coal crushers through belt conveyor. The finished crushing coal materials is screened out by vibrating screen. The eligible coal materials enter into further process, while unqualified pieces return to the crusher for crushing again. In this coal crushing process, coal can be crushed into 30-50 mm. If you need coal powder, crushed coal particle is grinded into powder by coal mill.
Coal crusher manufacturer
SBM is a coal crusher supplier in China, design, offer coal crusher plant and coal processing plant for coal preparation plant and thermal power plant in Pakistan, Indonesia, Philipines, India, Vietnam, USA, Australia, South Africa, Egypt, Germany, Poland and Columbia. SBM design coal crusher plant with crushing and screening unit for coal handling, coal mill for powder plant.
Coal Processing
Contact E-mail: [email protected]