Crusher equipment for stone, coal, cement, concrete crushing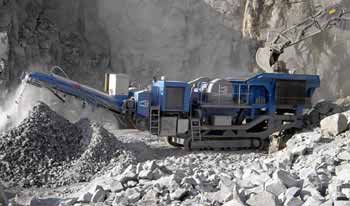 Crusher equipment is a used widely mining machine. It can crush big stones to small size. Combined with screening machine, it is crushing line.
Rocks such as quartz, limestone, gravel, plumbago can be crushed to the suitable size for buiding materials. Stone quarry using stone crushing plant and vibrating screen, produce different size of aggregate. Using these stones, we can buid road, bridge, highway. Crushing process is the important in the crushing line, different crusher equipments have different working principle. According to requirements of stones application, we choose different crusher equipments as main machine in this crushing line. For example, ballast crushing and screen plant, ballast is requireed hard and cubic. So we choose basalt as raw materials, then vsi crusher or stone shapping machine to make stones cubic.
Coal crushing plant, general include coal crusher and coal mill. Because the finished size is different for customers, we choose different coal crushers and coal mills. Ball mill and vertical mill are more widely used in coal crushing process. The final size of coal after grinding from ball grinder mill is a little big, according to your needs, you can choose vertical coal mill for ultrafine grinding.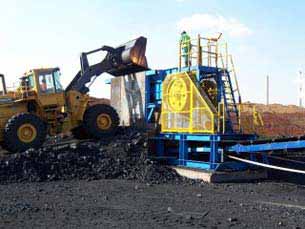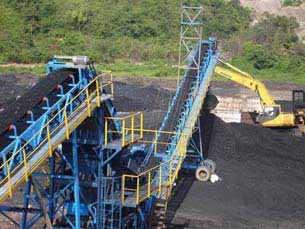 Concrete crushing line is stone production line, using crusher equipment to crush stones for small size. General in this process, there is three type of crushing. The primary cushing use jaw crusher as primary crusher, then secondary crushing use impact crusher or cone crusher, the final crushing uses cone crusher or sand making machine ( it is also vsi crusher ). After crushing, we use screening machine to screen stones. We choose vibrating screen as screening machine. It has several screen surfaces, and can screen out different size of stone. The stones that are not suitable for our requirements return to the crusher equipment to be crushed again.
Cement production line is a powder grinding line, using cement mill to grind the stones into powder. Of course in the process, it need other cement equipments.
SBM is a professional mining equipmetns manufacturer in China, we can supply complete crushing line, and also design the production line for you according to your requirements.
Contact E-mail: [email protected]