Gypsum grinding mill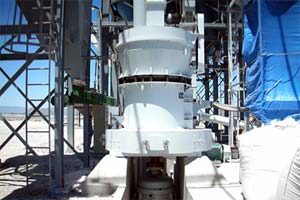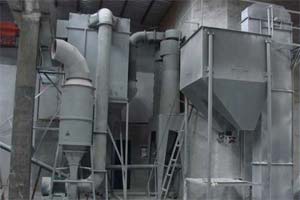 Gypsum grinding mill is the pulverizer machine for gypsum powder production line. Because the gypsum rock is soft, no special mill is used in the gypsum grinding process.
Ball mill for gypsum grinding
Ball mill is the large gypsum grinding mill for large scale quarry plant. It is the key equipment that pulverizes the material after it is crushed, which is widely used in the manufacture of cement, silicate, building material, and glass ceramics and can be used for the dry and wet pulverization for all kinds of mine ores.
Raymond mill
Raymond mill is another widely used gypsum grinding mill. It is used for powder processing of mineral products in the industries of mining, metallurgy, chemical and construction materials. They can produce powder from various non-flammable and non-explosive mineral materials with Mohs hardness below9 and humidity below 6%,such as quartz, feldspar, calcite, talcum, marble, ceramics, iron mine, dolomite.
Vertical Roller Mill
Vertical Roller Mill is a new kind of large scale gypsum grinding mill which is designed specially to solve the problems of low capacity and high consumption of industry mills. Vertical Roller Mill is designed and manufactured adopting reliable structure and reasonable process flow, integrated with drying, milling, classifier, elevator. Especially, it can fully meets the requirement of clients in the high production of powder and its main technical and economy indicator reaches the international level.
Gypsum can be processed relatively simply with basic equipment and techniques as well as on a large and industrialized scale as is done in some countries such as the United Kingdom. It is made from deposits of gypsum rock or sand. Raw gypsum is heated to drive off a portion of the chemically combined water. The resulting gypsum plaster, when re-combined with water, sets like cement, only much faster.
Gypsum powder grinding plant
Ground gypsum powder is added to Portland cement to slow the setting time of the cement. Pulverized gypsum, and to a lesser extent anhydrite, is used in agriculture as a soil conditioner and as an animal-food additive. The best known use of gypsum is as the principal ingredient in the manufacture of wallboard and plaster. cement additive The largest application of gypsum is in forming building materials. Gypsum powder is used to make plaster products, drywall, sheetrock, and other types of wallboard. Some other uses include cement production, glass making, and fertilizers for agricultural purposes. When mined, overlying sedimentary rocks are blasted away or drilled through and the gypsum-rich layer is mined down to its base.
SBM is a famous gypsum grinding mill manufacturer in China, and offer types of grinding machines for gypsum powder production line in Pakistan, USA, Canada, Iran, Spain, UK, France, India, Germany, Libya, Saudi Arabia, Tanzania, Nigeria, Oman, Egypt, Thailand, Poland, Mexico, Japan, Italy, Brazil and Australia. We also design gypsum powder production process for gypsum plant.
Gypsum Processing